If Soda Sizes Shrink, Will Waistlines, Too?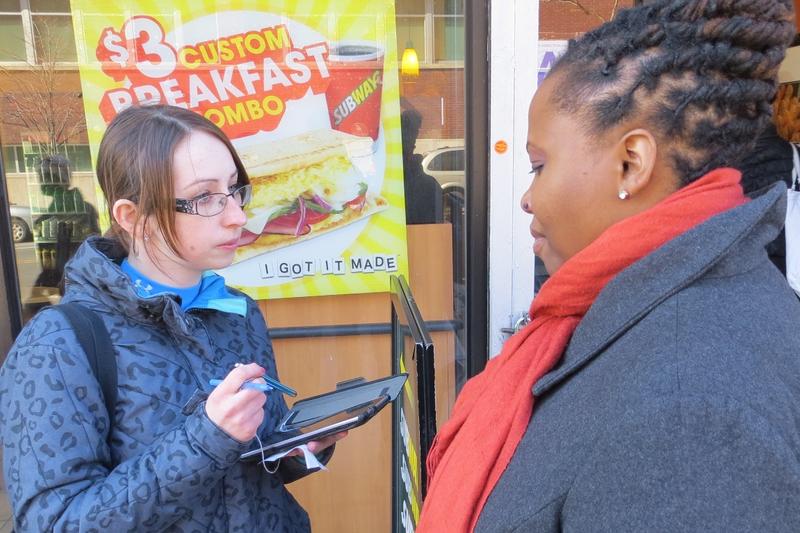 Mayor Michael Bloomberg could soon be able to test his latest health hypothesis. New York City on Tuesday is set to become the first place in the country to limit the size of sodas and other sugary beverages in certain retail settings.
Whether it happens, and when, could be affected by a federal judge, who is expected to rule soon on a legal challenge to the city's regulations. Opponents have argued that the Board of Health, a panel appointed by the mayor, does not have the authority to impose such a change without consulting the City Council and creating a new law.
No jurisdiction has ever tried to cap portion size (though there are a variety of different taxes on soft drinks around the country).  Bloomberg and Health Commissioner Dr. Thomas Farley are hoping that once 16 ounces – which used to be a "large" in many settings – is restored, drinkers will cut calories and, ideally, either lose weight or slow down the rate they gain it.
"Portion sizes establish a default for people, and many people focus on other things and simply consume whatever's the default," Farley said last spring, when the new rule was announced. 
The impact of the policy, if there is one, may take years to become apparent. Perhaps surprisingly, the Health Department has no specific plans to study its effects. Dr. Susan Kansagra, Assistant Commissioner of the Bureau of Chronic Disease and Tobacco Control, says the Department will ask about soda consumption as part of its annual Community Health Survey — which poses some 125 questions on a wide range of issues to about 10,000 local residents.
Dr. Brian Elbel, who has previously studied the influence of the city's calorie posting initiative on consumer behavior, has received $1.8 million from the National Institutes of Health and the New York State Health Foundation to look at what happens, once the big beverage ban takes effect.
In order to do that, Elbel and his research teams have spent the last three months conducting surveys at fast food restaurants throughout the region. They're looking at 24 sites in New York City, and 24 in Newark and Jersey City, N.J. They're creating a baseline for a four-year study that looks not only at consumer behavior, but at what retailers do, too.
Canvassers collect receipts from people going to Subway, McDonald's and Burger King. Consumers answer a few dozen questions about their purchases and habits and get $2 for their time. Some who are willing to be called will get 15-minute surveys and $10. There will be another round of surveys three months after the rule takes effect, and then at six-month intervals through January, 2017. Elbel hopes to get 3,000-4,000 respondents each round.
Much will hinge on how Coca-Cola, Pepsi, Snapple and others price their 16-ounce-maximum drinks. People can buy as many servings as they want – proof, Bloomberg and Farley say, that it really isn't a "ban" — and so if manufacturers, distributors or retailers set the price low enough, people could "double-down," as Elbel put it, and get 32 ounces at a time.
"I think you can imagine the industry does one thing. Consumers respond one way. The industry responds again. Consumers respond again. And so on," he said. "I think it's going to be a little bit cyclic in how people respond to this."
In his earlier research  on the effectiveness of the city's calorie posting policy, Elbel collected some data on consumers' soda choices. He didn't focus on this, but his findings could provide clues to what his more detailed series of surveys will uncover. He found that almost two out of three beverages purchased at the chain restaurants he surveyed were, in fact, larger than 16 ounces. Getting those drinks down to pint-size would reduce consumers' caloric intake by 60 calories, on average
In a 2,000-calorie-a-day diet — which is pretty healthy — that's a 3 percent drop. And many people eat 3,000 or 4,000 calories or more a day.
I asked Elbel if he thought trimming 60 calories made that much of a difference in the overall scheme of things.
"We're never going to find a silver bullet — it's going to be a combination of things," he said, echoing many public health experts. "So let's work on finding four or five 60-calorie solutions, and see if we can put those together to come up with more meaningful changes to obesity."
But it will fall to others to propose more "60-calorie solutions."
Elbel's job is to measure the impact of public policy, and the only way to do that is to examine one initiative — and one consumer — at a time.