Soundcheck
A 'Banner' Mystery: How Rosie The Riveter Became Laura The Luthier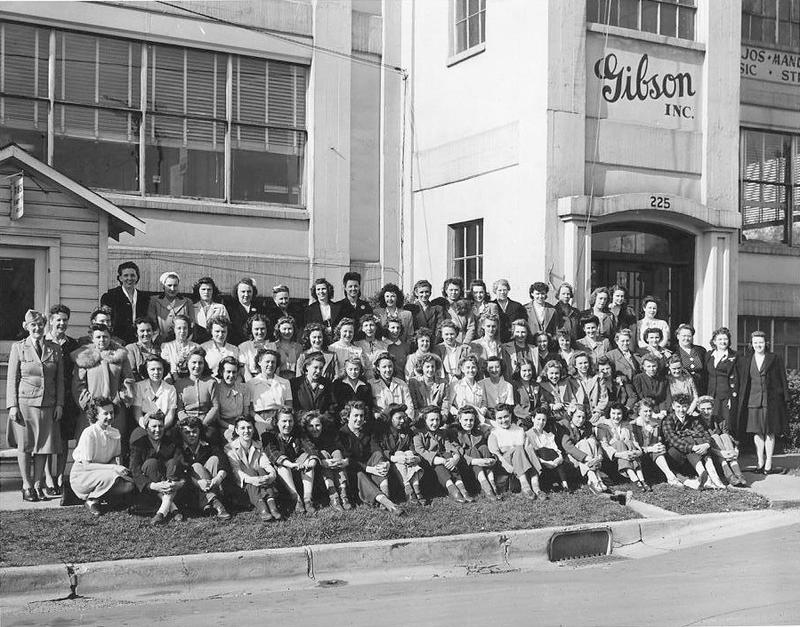 Everyone loves a good mystery. The writer John Thomas found that his mystery story began with a rare guitar known as a "Banner" -- the screen printing on the headstock reads "Only a Gibson Is Good Enough" -- and a haunting WW II-era photograph of women workers at a Gibson guitar plant in Kalamazoo, MI. The official history is that that Gibson didn't make guitars during WW II. Which leads to two mysteries -- who are all these women, and where did these guitars come from?
John Thomas put two and two together in a new book called Kalamazoo Gals: A Story of Extraordinary Women and Gibson's 'Banner' Guitars of WWII. In the course of his detective work, he met a number of the women who made guitars and strings during that era -- including Irene Stearns, who tells us about her experiences working in the factory.
Then, we hear from a modern day "Kalamazoo Gal." Mamie Minch, luthier and head of repair at Brooklyn's Retrofret Vintage Guitars, reacts to the story, and tells us about the work that she does today.
Watch guitarist and songwriter Lauren Sheehan perform "So Sweet" on a Banner guitar: