Whiz Kids Compete for National Science Prize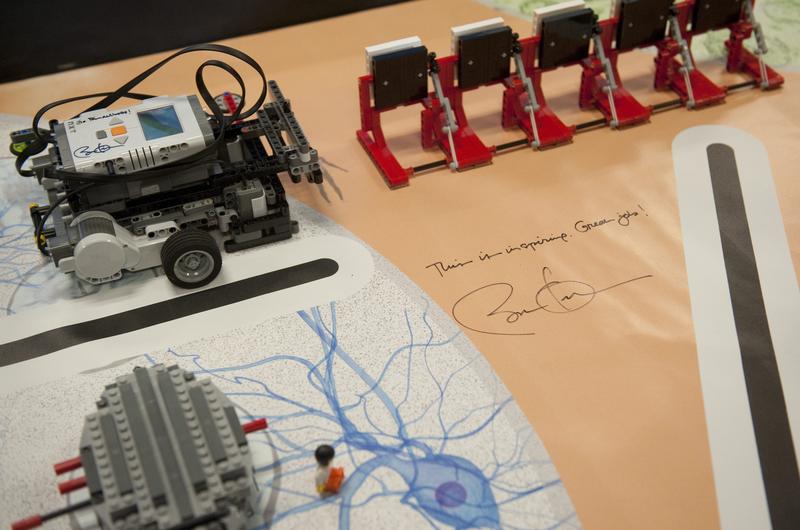 Four area teens are among the 40 high school students gathered in Washington DC, to compete in the Intel Science Talent Search.
Seniors Catherine Wong, 17, and Jennifer Chan, 18, of New Jersey and Jamie Lee Solimano, 17, and Michael Zhang, 18, of New York spent the weekend exhibiting their projects to the public and to a panel of judges. They're competing against other young scientists for the grand prize of $100,000 dollars. 
Catherine Wong and Michael Zhang took time from their weekend of presentations to talk with WNYC's Soterios Johnson about their projects. 
Wong's project is a mobile phone based diagnostic tool designed specifically for paitents in the developing world. "An often sited statistic is that in areas of India there's far more mobile phones than there are toilets," she told WNYC. "So to be able to harness that kind of technology provides a really powerful platform."
Zhang's project tracks eye movements based on roles assigned to people. By doing so, he hopes to shed light on whether roles help shape how people see the world. He says it could have real world implications. "What that means is that for airport security we can identify who security threats are in a  more efficient way, that's less controversial and have more scientific backing to it," he said.
The top winner will receive $100,000 from the Intel Foundation.
Listen to Soterios Johnson's full interview with finalists Catherine Wong and Michael Zhang above.