Two Art Fairs End Today in Midtown Manhattan
Midtown Manhattan is experiencing an above-normal concentration of art dealers, collectors, or simply art lovers. They are taking part in two large annual art fairs that close this Sunday.
The Armory Show happens on Piers 92 & 94 on the west side of Midtown Manhattan, and The Art Show takes place at the Park Avenue Armory.
The P-P-O-W Gallery is presenting the work of late Lower East Side artist Martin Wong at the Art Show.
Anneliis Beadnell is director of the gallery. She said Wong, who died of AIDS in 1999, often portrayed outsiders in his paintings, but also the bravest and the finest. "Martin had a thing for men in uniform, I think (laughs). He loved firemen. Firemen are often the subject of a lot of his paintings, policemen," she said.
Antonio Nogara owns a jewelry company based in Italy, and he collects art. While visiting one of the fairs, he was mostly impressed with the work of Greek artist Jannis Kounellis.
Kounellis built a concrete wall partially encrusted with old sewing machines at the front of the booth of his gallery, Cheim & Read.  "I think it's a good idea, you know, it's like closing the booth of an arts show," he said.
Linda Roistacher is a graphic designer based in Boston who came to New York with her sister just to see both fairs. But they were not planning on buying anything.
"We like to look and try to find things that move us, which sometimes doesn't happen (laughs), and talk about why certain things are so popular and cost so much," she said.
The Armory Show is open from Noon - 5 p.m. on Piers 92 & 94, and the The Art Show is open from Noon - 7 p.m. at the Park Avenue Armory. Both fairs are open to the general public. Tickets are $25 dollars for the Art Show and $30 dollars for The Armory Show.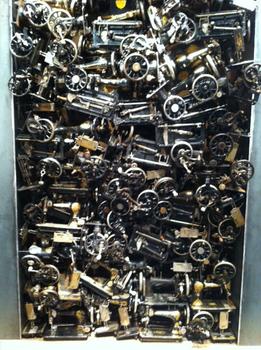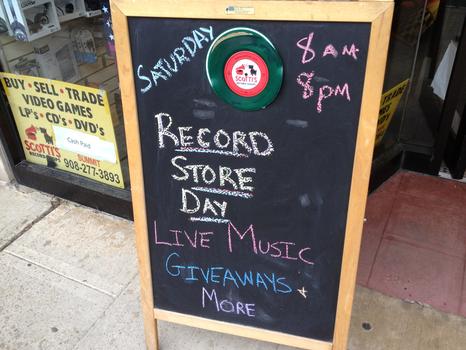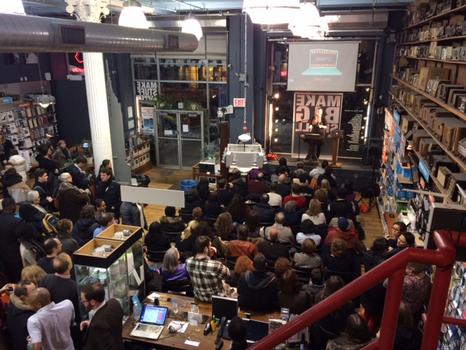 of