New Yorkers Remember Hugo Chávez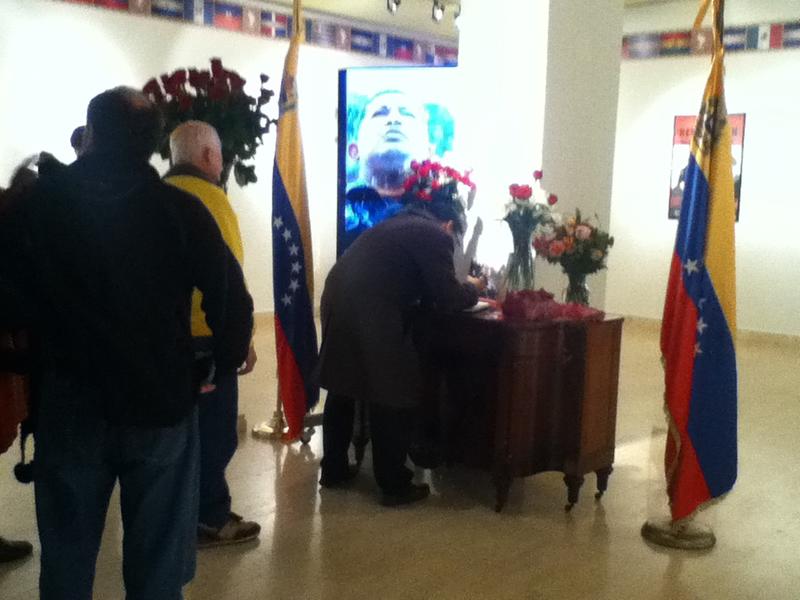 Dozens of New Yorkers paid their respects to the late Venezuelan President Hugo Chávez on Wednesday.
At the Venezuelan Consulate, 27-year-old Chris Hernandez, who was born in Ecuador, signed the book of condolence.
"I was just thanking the President Hugo Chávez for all his efforts, all his battles and fights and everything he did not only for the Venezuelan country, but also for Latin America," he said.

19-year-old Alexi Shalom, a sophomore at Hunter College, says he has admired Chávez since he was a child.

"As a kid I always identified Chávez as sort of like the symbol of what was good with the world. He was one of the only people who was willing to stand up to Bush during some of the darkest years of our country," he said.

Hugo Chávez was the President of Venezuela from 1999 until he died on Tuesday from cancer at the age of fifty-eight. He is credited with elevating millions of Venezuelans out of poverty, but his policies also led to deep divisions between classes in the country.