Low-Income Mayoral Concerns; HIV Cure?; Threat to O.J.
Monday, March 04, 2013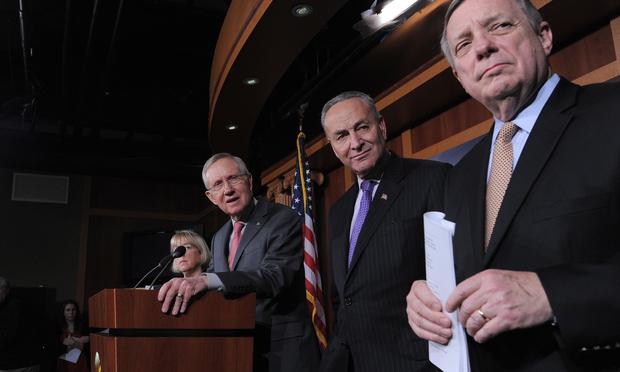 (Jewel Samad/AFP/Getty Images)
Washington's budget woes continue. A.B. Stoddard of The Hill talks about the latest in national politics. Then, Westchester Country Executive Rob Astorino on how to stop gun violence. Plus: a new study looks at what low-income New Yorkers are concerned about in the 2013 Mayoral race; the story of the Glide Memorial Methodist Church in San Francisco; the disease threatening orange juice; and the story of a baby cured of HIV.