Last Chance Foods: On a Mission to Save Kubbeh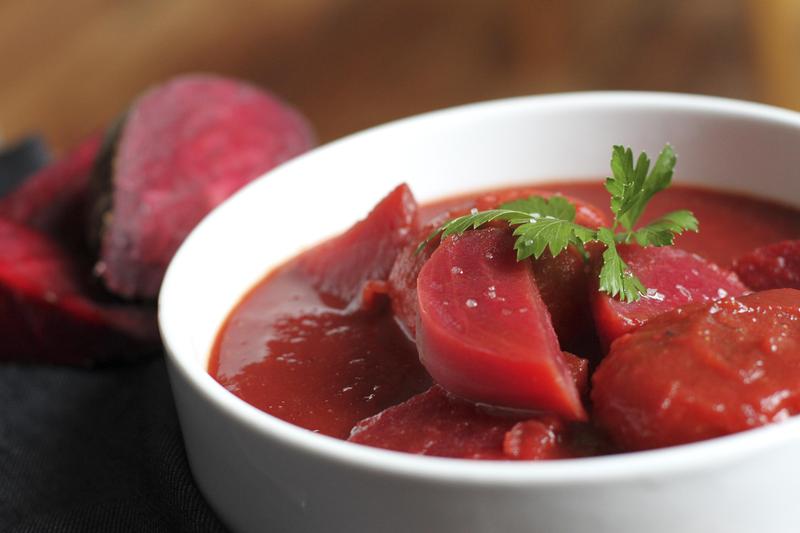 Cookbook author Claudia Roden made a grim prediction in her 1996 tome The Book of Jewish Food. She wrote that kubbeh, a traditional Jewish-Iraqi dish of semolina dumplings in soup, might soon disappear because restaurants and home cooks were abandoning the time and labor-intensive recipe.
"I hope Jerusalem keeps up her reputation as the capital and that some food producer will decide to make them commercially, so that this whole little world of our culinary culture does not disappear," wrote Roden.
When culinary curator Naama Shefi read those words, she considered it a call to arms and created The Kubbeh Project, a three-week pop-up restaurant that opens at Zucker Bakery in the East Village today. She partnered with chef Itamar Lewensohn to help preserve the culinary traditions surrounding kubbeh.
Shefi said that she found it difficult to even track down accurate recipes for making kubbeh. Oftentimes the home cooks and grandmothers most adept at making the dish merely rely on experience and feel, rather than exact measurements.
For The Kubbeh Project, which will be open until March 21, Lewensohn and Shefi will make large pots of kubbeh and serve customers until they run out. In the process of opening the restaurant, Shefi has become comparatively expert at making the dumplings. She explained that the shell is made from a combination of semolina, water, oil, and bulgar wheat. 
"You have this dough — it's not really a dough, but this mixture," Shefi said. "You let it sit, and then you take, like, [a] pingpong ball shape and with your hands, you do like a little circle. Then you put the meat mixture into it and close it very, very carefully and quick[ly]."
The dumplings need to be sealed quickly so they don't fall apart, and the shell should not be very thick. Instead, the wrapper has to balance and blend with the filling of seasoned meat or vegetables.
(Photo: Naama Shefi/Katherine Needles)
The hurdles don't stop there. Another important component of the dish is the soup in which the dumplings are simmered. The soup and fillings vary, and beet and pumpkin are just two traditional flavors.
"You really need to have an amazing soup," said Shefi. "What makes it so interesting, I think, is that the shell absorbs the flavors of the soup. It's like really [about] the relationship between the kubbeh and the soup." The dumplings also derive their color from the liquid.
While many other cultures in the Middle East have versions of kubbeh, Shefi says that this variation stands out because of how labor intensive it is to make and because it's simmered in soup.
"I don't think [this type of kubbeh] is particularly Jewish, but because it's super time- and labor-intensive, Jews used to make it for Shabbat and other special occasions," she said. Shefi added that since it can be cooked in soup for a long time, kubbeh can be served without breaking Shabbat.
In this video, chef Yotam Ottolenghi visited a restaurant in Jerusalem to learn how to make kubbeh. Even he admitted having difficulty reproducing the dish at home. Fortunately for New Yorkers, The Kubbeh Project will be serving up ready made dishes of the Jewish-Iraqi comfort food for a few more weeks.
While The Kubbeh Project is keeping their kubbeh recipes under wraps for the moment, they did share a less intimidating recipe for chef Lewensohn's savory hand-pies. (See below.)
Also, here's a recipe from Food52 for Marak Kubbeh Adom. 
Sambusak
by Chef Itamar Lewensohn
(Photo: Katherine Needles) 
Makes about 10 sambusak
For the dough:
3.5 cups white flour
4 oz butter
1 tb salt
1 cup+ 3 tb of water
For the filling:
2 tb canola oil
2 tb olive oil
1.5 cup fine diced white onion
1 cup fine diced celery
1.5 cup fine diced Swiss chard stems
3 fine diced garlic cloves
4 cups roughly chopped Swiss chard leaves
Salt/pepper
8 oz feta
4 oz soft goat cheese
3 tb of ricotta cheese
 
1. In an attachable mixing bowl, incorporate the flour and butter by hand.
2. Using the paddle of a stand mixer to start mixing the flour and butter mixture ,and add the salt and the water in increments. 
Let the mixture mix for a few minutes until you get a soft dough. Put a towel on the dough and let it rest for an hour. In the meanwhile, make the filling.
For the filling:
1. Add 2 kinds of oil to a pot, and put on low heat.
2 . Add the onion,celery and Swiss chard stems and cook for 7 minutes until they are soft but not browned.
3. Bring the heat to medium and add the garlic and Swiss chard for 3 minutes. Add some salt and pepper and mix. (Make sure not to add too much salt because the feta cheese is salty)
4. Transfer the mixture to a bowl, and let it cool.
5. When the mixture is cold, mix in cheeses and taste for seasoning.
Make the sambusak:
1. Roll the dough to a quarter of an inch thick and cut to a 6 inch circle.
2. Brush an egg wash on each circle and put a tablespoon of the cheese mixture in the middle.
3. Fold the circle in half. Using your fingers, take out all the air and seal the edges.
4. Brush egg wash on th top of each sambusak and bake in a pre-heated oven of 350 degrees for 30 min.
Tip: if you like spicy flavors,  you can just add some chili into the cheese mixture in step 3.