Don't Look Now, But Flatiron Is Upside Down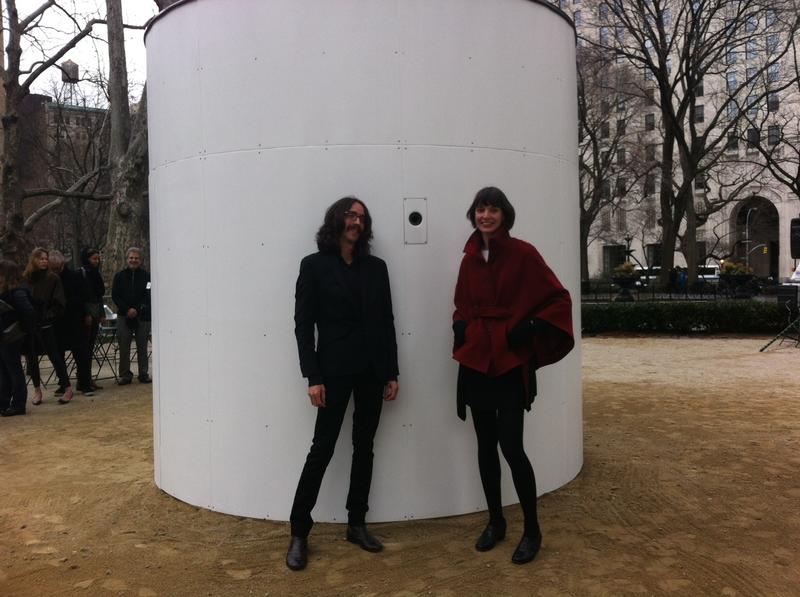 The flatiron building, in black and white, upside down. That's what visitors to Madison Square Park can see as they enter a new art installation.
The camera obscura is a 10-foot by 10-foot cylindrical viewing room made of wood and concrete that flips image through a small hole. It's the brainchild of New York-based artists Luis Recoder and Sandra Gibson.
Recoder said in preparation for the couple's first public art commission, they turned their own bedroom into a camera obscura, making holes in different windows for a whole month.
"We spied on everyone, so in a way it was like a surveillance machine," he said.
Recoder explained the piece allows people to experience their sight in a different way. "It helps us to kind of rethink and revisit what it is to look," he said. "And that is the title Topsy-Turvy, it means to re-orientate the whole sensor apparatus."
Gibson added that their idea is also to challenge today's tech-savy audiences, with something very low tech. "People will come in and be may be surprised, like why isn't this technicolor, where is the HD, you know, I expected to see more here," she said. "It is a challenge because we are used to getting immediate responses."
Topsy-Turvy: A Camera Obscura Installation is on view daily from 10 am to 5 pm at the southern end of the park, on 5th Avenue and 23rd street, until April 5.