In Red Hook, Fairway Reopening Seen as Post-Sandy Milestone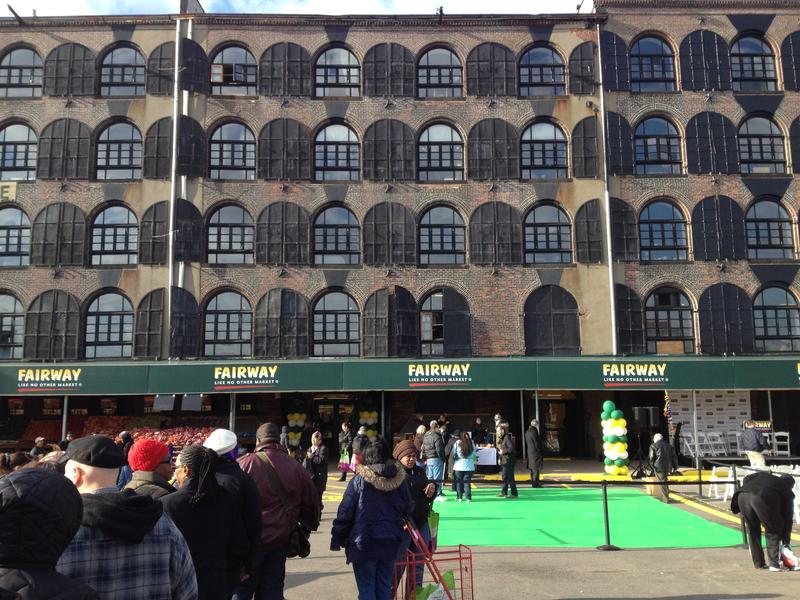 The Fairway in Red Hook has reopened its doors for the first time since Sandy battered the popular grocery store more than four months ago. The newly renovated store has wider aisles and less clutter to make it easier to navigate — but the manager says what it still lacks is flood precautions.
Andy Zuleti, general manager of the store, told WNYC "we're exploring a lot of options, but haven't done anything yet."
The store has been closed since Sandy sent floodwaters into the building that sits right on the water's edge. Unlike the Ikea down the road, which sits on pilings, Fairway sits at street level. In one nod to the potential for flooding in the future, the market's restaurant has moved upstairs.
"We have a plan to move merchandise out quickly if something happens again, but to actually secure the building, we're still working on that," said Zuleti, adding they are talking to experts.
As early as 7:30 a.m. Friday, dozens of people were lined up in front of outdoor stacks of fresh citrus, mountains of yams and overflowing racks of red peppers. They were waiting for the doors to Fairway supermarket to open hours later.
"We have literally not been shopping since Fairway went out of business. We're happy that it's reopened," said 30-year-old Mike Hurst, who has lived in Gowanus for eight years. "It's definitely the artery of Red Hook."
Other people in the neighborhood also describe the store as the anchor of the area. People shop and also go up the street to frequent the small stores and cafés that line the street. Other stores opening Friday, included Red Hook Lobster Pound and Red Hook Winery.
Mayor Michael Bloomberg, Sen. Chuck Schumer and even Miss America, who now lives in Brooklyn, Mallory Hagan, were on hand for the re-opening of the market.
But not everyone in the neighborhood trumpeted the brick building's reopening. Some still have rebuilding to do themselves.
Antonio Tavares has lived in the area his entire life. He still can't move back into his home because of the damage caused by Sandy and he can't afford the repairs.
"It's no rebirth for me," he said.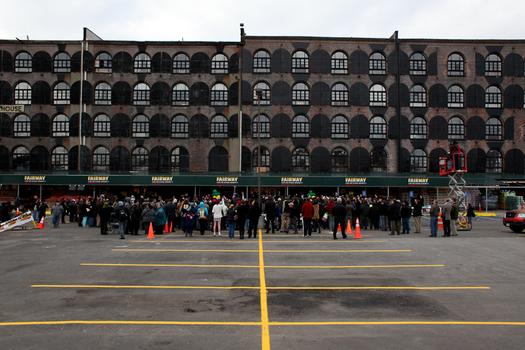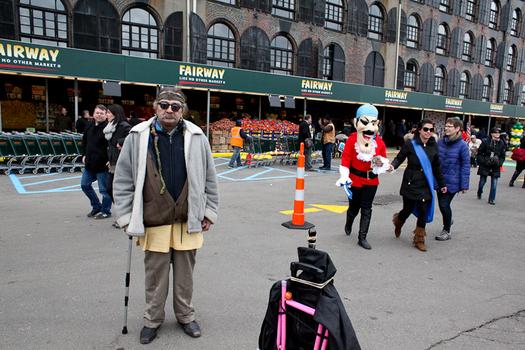 of