Catholic Conversations: Priests on the Papacy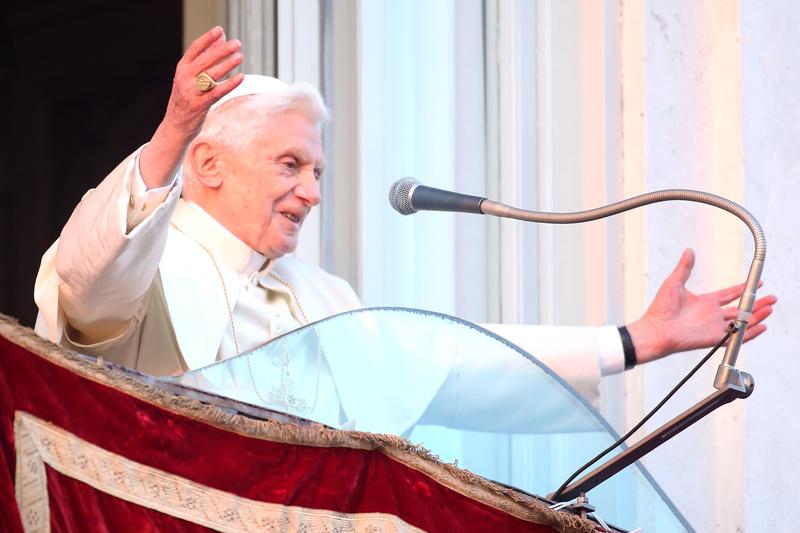 Joseph Ratzinger began the next phase of his life in the Roman Catholic Church today, stepping down from his position as Pope Benedict XVI to begin a quieter, less public life as "Benedict, pontiff emeritus." Cardinals will soon begin the process to select his successor.
WNYC's Amy Eddings is hosting conversations with Catholics to find out what anxieties, concerns and hopes they have during this time of transition. We're hearing this week from two priests, both from the Diocese of Brooklyn and Queens.
Rev. Jim Cunningham has been a priest for 18 years and is pastor of
Holy Name of Jesus Church
in Windsor Terrace, Brooklyn. The parish has about 400 families — most of them of Irish or Italian descent — with some of the gentrifying neighborhood's young singles and families starting to show up at Mass. He says he'd like the next pope to be younger, embrace social media, and restore faith in the institutional Church, which has been plagued by scandals.
"The biggest challenge that we face is evangelization, trying to evangelize people who are baptized Catholic but don't practice their faith, and perhaps others in the community who have no relationship with God whatsoever or are looking for something. How can we [...] reach out and make people feel welcome? Technology needs to be a big part of it."
Rev. Michael Perry was ordained 41 years ago, and is pastor of Our
Lady of Refuge Church
in East Flatbush, Brooklyn, a diverse parish that offers Masses in English, Spanish and Creole. 
"People are looking for the new pope to help us move ahead because we seem to be bogged down at this point, in a tradition that doesn't have the same values that it used to have. My people are really good, loyal Catholics from the West Indies, the Caribbean, from Puerto Rico, from Mexico. They see things that don't make sense in their cultural terms. So there needs to be a better understanding of cultural diversity in the Church."
What do you think? What qualities should the cardinals be seeking in the next Pope? Leave us your thoughts below.
And tune in to Catholic Conversations on Saturdays during Lent and the papal conclave to hear what others are saying.
Catholic Conversations airs Saturday mornings during Weekend Edition Saturday from 8:00 AM - 10:00 AM on 93.9FM and from 8:00 AM - 11:00 AM on AM820.
You can hear our latest Catholic Conversation by clicking the audio link above.