Unlike Previous Disasters, Few Tax Breaks After Sandy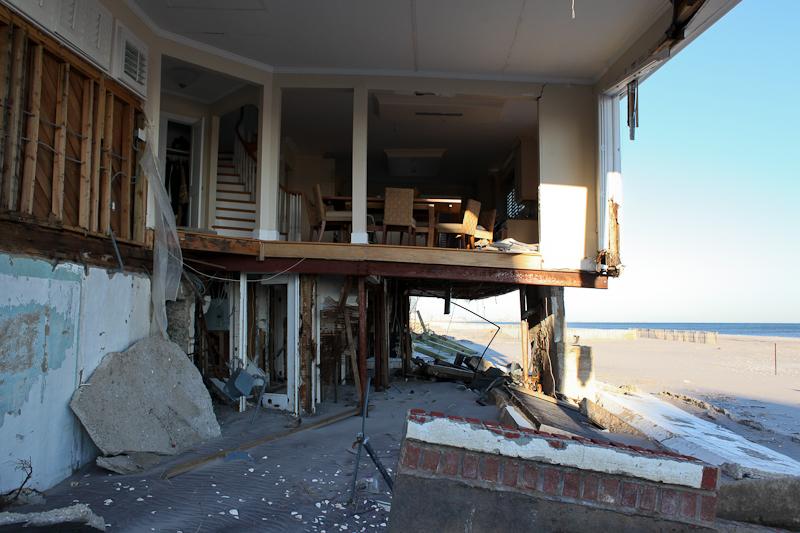 It's tax season and many residents of New York and New Jersey lost homes, property and paperwork, making this season particularly difficult, but after Sandy, residents aren't getting the kind of tax breaks that victims of previous national disasters have received.
The IRS released a slim volume back in 2006, known as Publication 4492. If you missed it, that's because it applied to victims of Hurricanes Katrina, Rita and Wilma, providing instant tax breaks.
"I think it's the least the government can do to help people, all you're doing is allowing tax relief. This isn't solving everybody's problems, but it's helping," said Andrew Piacun, an assistant dean of administration at Loyola University College of Law in New Orleans.
Publication 4492 gave victims certain breaks, like allowing them to claim their casualty losses without the usual 10 percent reduction of adjusted gross income, and it waived fees for early withdrawal from retirement, among other benefits. Victims saved hundreds of thousand of dollars, which has made Piacun scratch his head as to why this hasn't been reinstated for Sandy victims.
"As wide spread and as devastating of the impact of Sandy has been, I'm surprised the IRS hasn't copied this from 2006," he said from New Orleans.
The IRS doesn't write tax laws; those are mandated by Congress. 
One month after Katrina hit on August 23, 2005, Congress passed the Katrina Emergency Tax Relief Act and President George Bush signed it into law.
Representatives from New York and New Jersey did introduce a bill, like the one after Katrina—but it expired in December. New Jersey Congressman Bill Pascrell Jr. told WNYC in a statement that the bill will be re-introduced this year, but he doesn't have a timeline yet. And taxes are still due April 15.
And nobody knows it better than CPA Andrea Parness who lives in the Rockaways, a stone's throw from the Atlantic, in Belle Harbor.
"My dining room right now looks like a cross between a cyber café, an FBI stakeout and an internet start up," she said recently.
Like her clients, Sandy flooded her home and basement office. Now, she's doing taxes for her 400 clients in the kitchen, while her office is renovated downstairs. Papers are piled everywhere, and wires dangle from the ceiling. One of the biggest problems doing taxes after Sandy—is tracking down paperwork.
CPA Andrea Parness, whose home and office were destroyed in Sandy. She is now doing taxes for clients who also had Sandy-related damages. (Stephen Nessen/WNYC)
"You're dealing with people who have lost their records, their prior years, their current year's records, all they care about is getting back on their feet," she said. "They may be spending money on repairs and not keeping good records, because even thought the government thinks it's important, you do what you have to."
Parness kept her records in the cloud, so her clients have back ups.
One of the toughest things after a disaster is calculating causality losses.
"It's all very upsetting. People are reliving their experience, sometimes they cry," Parness said. "You ask them about insurance reimbursement and they're not getting it, they get angry they get frustrated."
Parness said tax breaks would really go a long way.
 "We really do need that relief," she said. "People are pulling for us, but there's a lot of pushback from the other states, where they don't feel we really need it."
In the meantime—she plans to file extension for all her clients. An IRS spokeswoman says this is reasonable and everyone is entitled to do so.
While Congressman Pascrell's Sandy Tax Relief Act has yet to return to Congress for a vote, In January Congress did approve a $50.5 billion dollar Sandy aid package. The IRS said victims won't pay taxes on those funds, but unlike after Katrina, without a Tax Relief Act, residents of storm-hit areas will have to deduct that income from their losses.