Mass for New Pope at St. Patrick's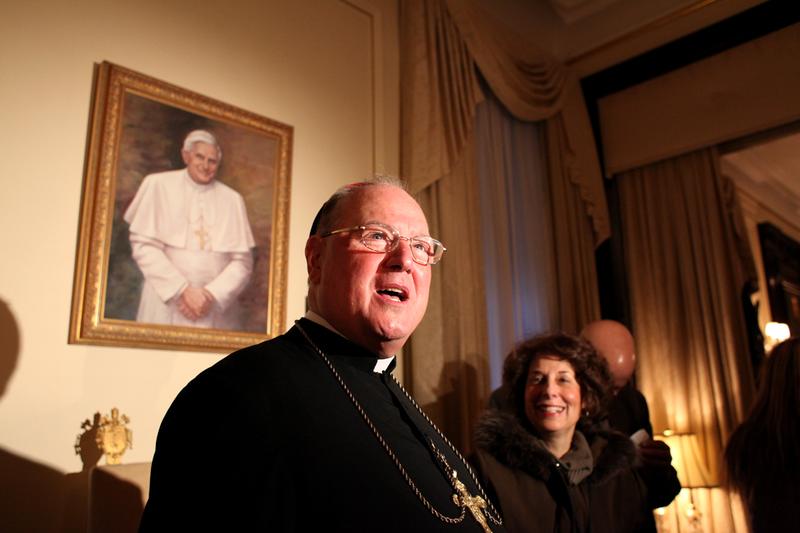 Pope Benedict the XVI marked his final day as leader of the world's 1.2 billion Catholics today. Meanwhile, St. Patrick's Cathedral in Manhattan is preparing to hosted a special mass to commemorate the election of a new pope.
Bishop Gerald Walsh led the Mass, saying it was a historic event, and a humble act, to have a pope resign.
 
"This is a very important day for all Catholics, and for indeed all of the world, once you realize the influence and the respect that Pope Benedict has received for so many, many years from people of all faiths -- and even from those of no faith," he said.
 Cardinal Timothy Dolan, New York's Archbishop, is in Rome to help select a new pope. Observers say his chances of becoming pope are very slim.
A specific prayer goes out to Archbishop Dolan, a member of the College of Cardinals

— Yasmeen Khan (@yasmeenkhan) February 28, 2013
Mass begins at St. Patrick's to pray for the election of a new pope twitter.com/yasmeenkhan/st…

— Yasmeen Khan (@yasmeenkhan) February 28, 2013
Parishioners filing in for 2PM mass @ St. Patrick's for special service literally called 'Mass for the Election of a New Pope'

— Yasmeen Khan (@yasmeenkhan) February 28, 2013
Simultaneous mass + construction at St. Patrick's Cathedral. Am awaiting a 2p mass to mark Pope Benedict's last day twitter.com/yasmeenkhan/st…

— Yasmeen Khan (@yasmeenkhan) February 28, 2013