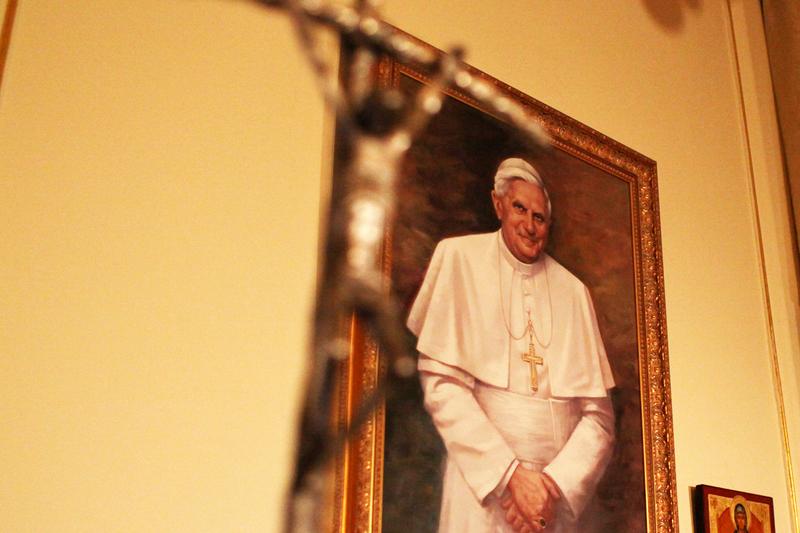 According to the Pew U.S. Religious Landscape Survey, more than a quarter of Americans have left the faith they were raised in to join a different religion or have dropped their religious ties completely. The Catholic Church in particular has seen a significant loss in membership.
Bringing back lapsed Catholics to the church has been a concern of Pope Benedict XVI, who will officially resign from office on February 28. In the run-up to Benedict's formal departure, our partner station WGBH in Boston is airing a week long series called "The Changing Catholic Church."
The Takeaway talks with WGBH reporter Anne Mostue about the success of efforts to reach former Catholics who have drifted away from the Church and to attract new members.
According to Mostue, "For some it is a tough sell. Approximately one third of those who say they were raised Catholic in the United States are no longer practicing the religion. Of those people who are going to church, though, about two thirds go occasionally and one third go every week." Monstue describes the child sex abuse scandals that have plagued the church in recent years as, "the nail in the coffin," for Catholics who were already feeling disconnected from their faith. 
What Mostue says the Church has going for it right now, amidst a lot of turmoil, is the prevailing sense of community among members. According to one Catholic man she interviewed, Michael Mack, the most valuable component of the Church is the members. "My church is my people," he says.