Roosevelt Island Residents Demand Public Safety Department Changes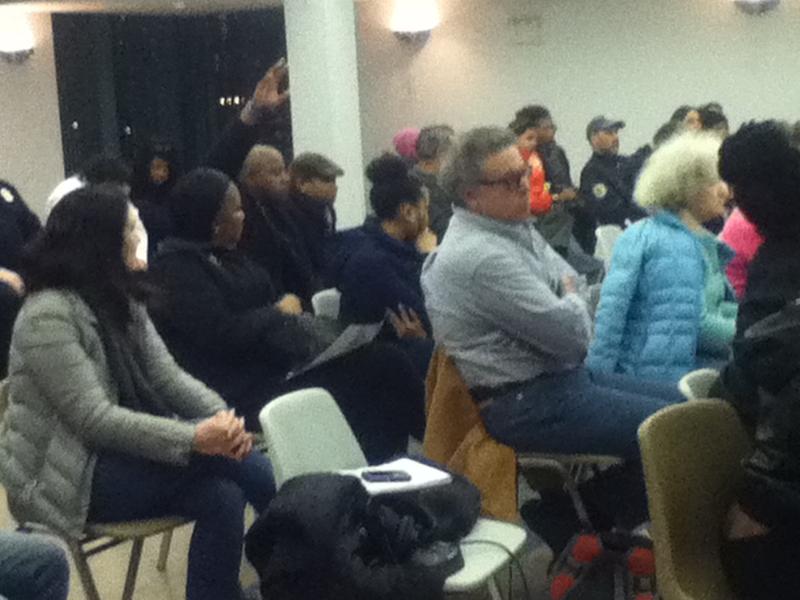 Roosevelt Island operates differently from most parts of the city. Here public safety officers patrol the area and can make arrests. They're employed by the Roosevelt Island Operating Corporation (RIOC), a state agency.
Public safety officers describe themselves as being at the forefront of community policing, but recently and at a RIOC committee meeting this week they faced complaints from some residents.

"You got a room full of people here that can get up here one after another and tell you what these officers have done," said Ike Nahem, one of a few dozen island residents who attended the meeting. "Put an ad in the New York Times and start interviewing people so we can get rid of this regime."

These residents came to the meeting with a specific purpose: to raise their voices against what they say is excessive use of force by public safety officers and to demand that the public safety department's director, Keith Guerra, be fired.

He sat at the meeting, listening to the accusations laid against him and his officers. Some island residents have mobilized against them after an incident involving Anthony Jones, 20, happened in January.

"He was severely beaten not just by one, but by a few of the security officers," said Michael Lamonsoff, an attorney representing Jones. "His ribs were fractured. He was hemorrhaging from his lungs."

Lamonsoff claims his client, who lives on the island, was beaten by public safety officers while waiting for a friend in front of a building.

No charges have been filed against Jones in court. He now plans to file a federal lawsuit against the officers, alleging civil rights violations.

Guerra said in a statement he can't comment on pending litigation, but emphasized he does not tolerate excessive use of force or the violation of constitutional rights. But some residents say that force has been used excessively by safety officers for years, particularly against young people.

"We need to rebuild the trust and the respect of the public safety so that they can be effective," said Michael Shinozaki, a RIOC board member, "and that RIOC can be effective in improving the quality of the life on the island."

RIOC plans to hire an outside consultant to review the public safety department's work, but some say this doesn't get to the heart of the problem.

"There have been many complaints about public safety on Roosevelt Island, and not only about the way the officers have acted, but the way the RIOC has responded to those complaints," like Micah Kellner, who represent the island in the Assembly. "We can't have an agency investigating itself."

Kellner has introduced a bill in Albany that would create a civilian complaint review board, which would oversee the work of the public safety department on the island and of other state authorities and agencies. That's a situation more similar to the one the NYPD operates in, where complaints against its officers are investigated by the Internal Affairs Bureau and the Civilian Complaint Review Board.

"You need an independent and credible body, particularly when it comes to someone with the authority of a police force," Kellner said.