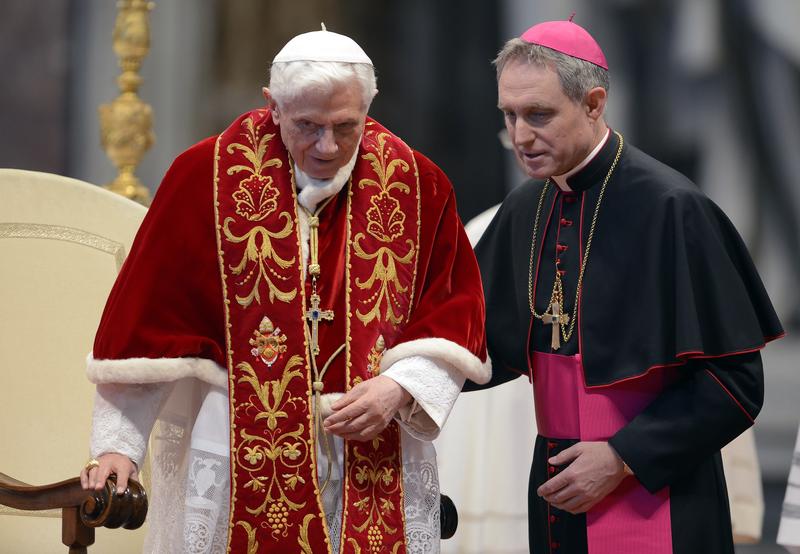 Pope Benedict the sixteenth gives up the papacy today, leaving the world's 1.1 billion Catholics without a religious leader. How will the next one be chosen?
It starts with the conclave, where 115 cardinals assemble in Rome to vote on who will be the next pope. It's a process shrouded in mystery. "The Cardinals are bound by secrecy," Vatican spokesman Rev. Thomas Roscia told reporters earlier this week. "They take a pledge when they enter that room, they do not speak about that."
Despite the secrecy of the process, there is much we do know about the elaborate rules and rituals leading to the selection of a new pope. Father James Weiss, a professor of church history at Boston College studies the history of the Catholic church, explains what this process looks like. Rachel Donadio, New York Times bureau chief, paints a picture of how Rome is reacting to this historical event.