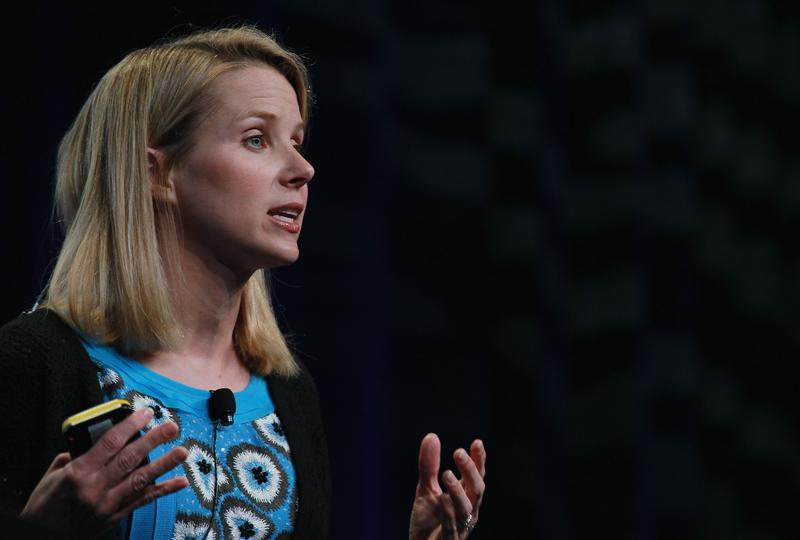 Since being named CEO of Yahoo seven months ago, Marissa Mayer has consistently made the headlines. First, by taking over the helm while five-months pregnant. Second, by going back to work two weeks after giving birth. Third, by helping the fledgling company increase profits last year.
But the biggest headline yet might be about her new policy, announced last Friday, ending all telecommuting. In a memo, she stated: "To become the absolute best place to work, communication and collaboration will be important, so we need to be working side-by-side."
Her announcement, not surprisingly, has been greeted by overwhelming outrage on the tech blogs and mommy blogs and in the business world — with the vast majority accusing Mayer of being inflexible, retrograde, and insensitive to work-life balance.
But there are a few folks out there who see Mayer's new policy as smart business. John Sullivan is one of them. A professor of management at San Francisco State University, he's also a human resources advisor who's worked with Yahoo, Google, Apple, and nearly 200 other companies.
According to him, Yahoo's move is not surprising given their competitors: "Not every firm needs to be a thorough innovator, but Yahoo does because its competition is Google and Apple, which are clearly innovators. So it's not a trend, it's they need to be innovative and it turns out that you just get more innovation when people meet and interact, stop and talk to each other, especially people who don't normally work together."
Sullivan says that Mayer's approach is not an emotional one, rather it's based in scientific research that supports the notion that telecommuting stifles innovation. According to to him, Mayer's decision can be interpreted as family-friendly in some ways: "This company is going to go down and everyone is going to lose their job. So the focus needs to be on the shareholders and if it's on women and children, it should be those women and children, because everyone's going to lose their job if Yahoo doesn't straighten this out."