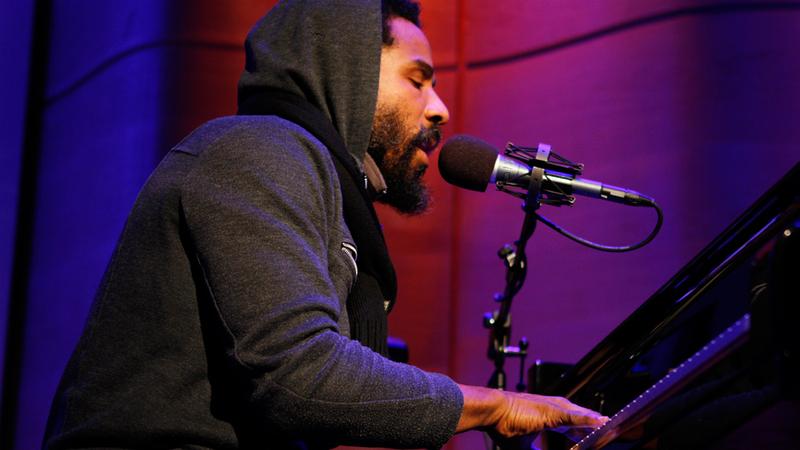 Singer-songwriter Cody ChesnuTT released his debut album, The Headphone Masterpiece, in 2002 -- a bedroom-produced outpouring that earned him critical accolades and a nomination for the Shortlist Music Prize. A song from that album, "The Seed," even ended up being re-recorded on The Roots' album Phrenology.
It took ten years, but in 2012 ChesnuTT returned with his long-awaited follow-up full-length, Landing On A Hundred. ChesnuTT joins Soundcheck in The Greene Space to play some of his latest material, accompanying himself on piano and guitar.
He also talked with us us about how much of his new music is autobiographical, particularly the confessional song "Everybody's Brother" which includes lyrics like "I used to smoke crack back in the day" and "I used to walk out on my family."
"It's a good mashup of my own personal stories and stories that I've experienced through family members and community," he said. "But doggin' the nice ladies, or shifting the blame, or rejecting accountability -- I'm guilty of those things."