Sneak Peak at New Plans for Rockaway Beach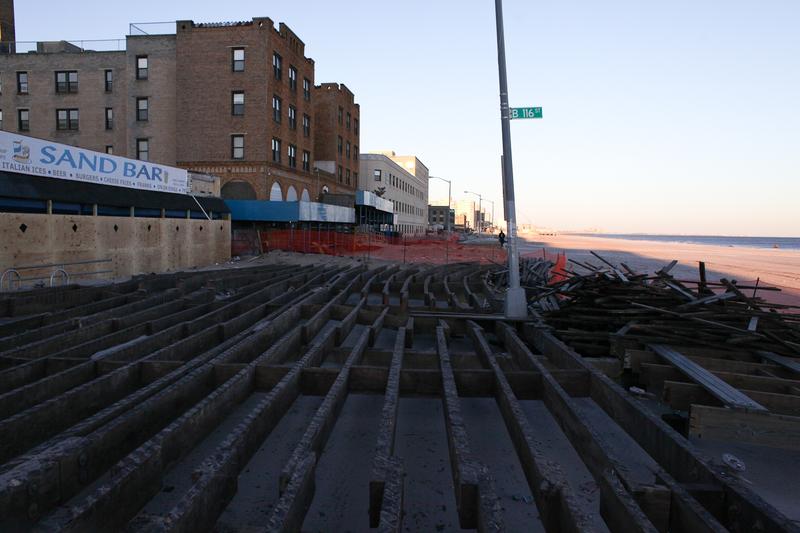 WNYC has obtained renderings of how the city's parks department plans to rebuild beaches in the Rockaways post-Sandy.
They include a boardwalk made of reclaimed wood and walkways with broom finish concrete; new Pavilions with wrap around billboards; and new bathrooms and lifeguard stations that will stand 12-feet above the beaches, in compliance with FEMA's 500-year flood plan.
The slides were presented earlier this month to residents of the Rockaways and members of the community board. The presentation drew the ire of many residents who said they were angered that they hadn't been consulted before the final decisions were made. The Parks Department said it was moving forward with these plans. Below are a few of the renderings.
Residents of the Rockaways were particularly upset with the slide below of the proposed bathrooms and lifeguard stations. They said the 12-foot high structures would block views, and were designed without any input from residents. The Parks Department said it was moving forward with installing these in eight locations.
The Parks Department said it has three Request for Proposals for food, kayak and bicycle rental kiosks for the summer.
(All images courtesy of NYC Parks & Recreation)