Soundcheck
That Was A Hit?!?: Will To Power, 'Baby, I Love Your Way / Freebird Medley'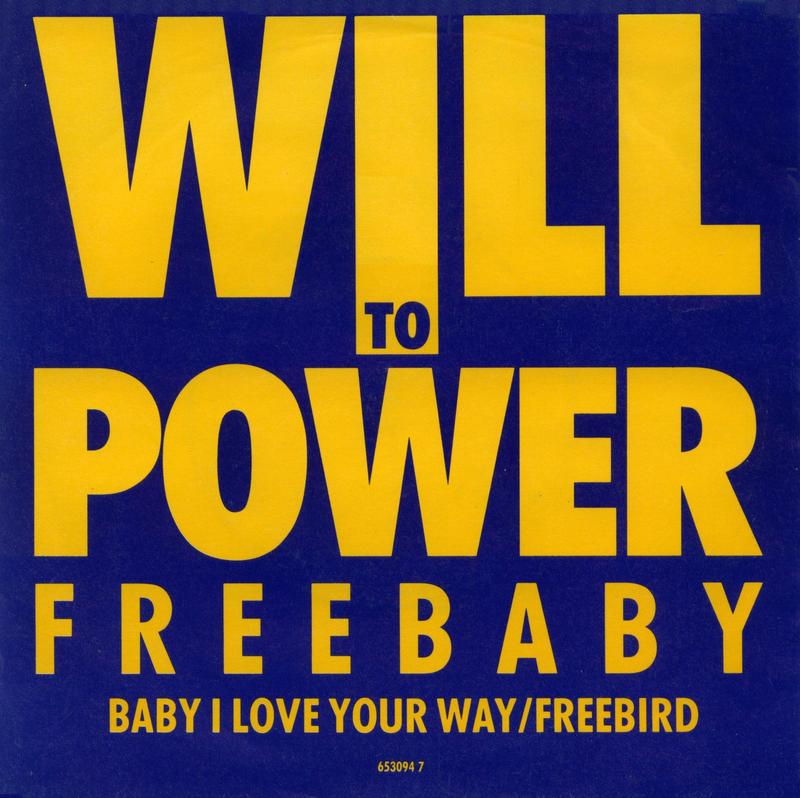 In our occasional series That Was A Hit!?!, we look at songs that snuck onto the pop charts and achieved improbable success. This week, Brooklyn-based writer Paul Forddug out this gem "Baby, I Love Your Way / Freebird Medley" by Will To Power.
As the title suggests, Will to Power's No. 1 hit, "Baby, I Love Your Way / Freebird Medley," combines a classic, over-the-top Peter Frampton tune with an equally classic, balls-to-the-wall Lynyrd Skynyrd song. And it's all tied together with what anyone would expect from something produced in 1988: heavy-handed synths, overproduced vocals, and terrible reverb slathered over the drums. 
All this from a band named after a central concept in the philosophy of Frederick Nietzsche. (One member even sports a magnificent, Nietzsche-like 'stache.)
"I had to go spelunking to find this one," says Ford. "This is some sort of weird pocket of 1988.... You sort of need to hear it to believe it."
The year of 1988 was already quite bizarre, as it saw hits from a diverse array of groups, including Celine Dion, Michael Jackson, and Public Enemy. The success of such wildly different bands suggests that Americans in the late '80s had open minds, but who knew they would be as open as this?
"It really does feel like you've stumbled across this artifact from a lost civilization," Ford says. "I can't even bring myself to hate it -- I want to understand it."
This segment originally aired on Feb. 26, 2014.