Wall Street Bonuses and Profits Rose in 2012, Comptroller Says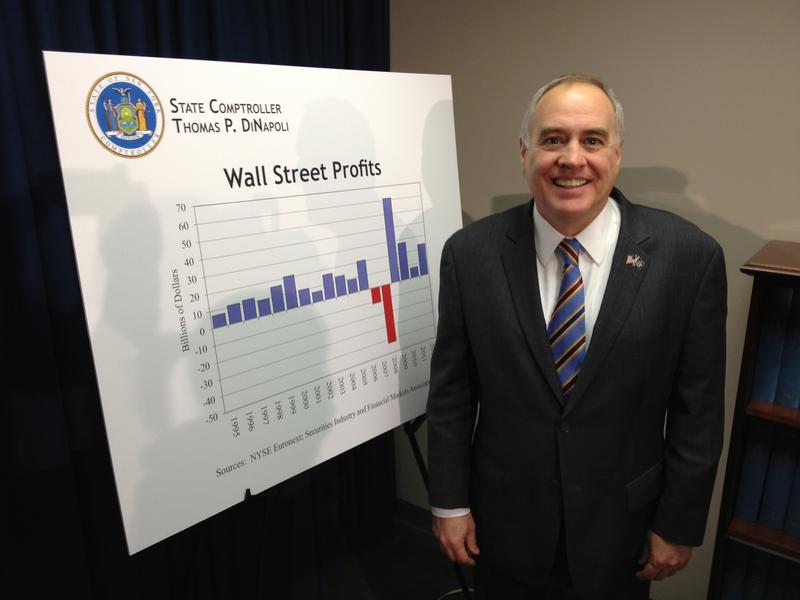 Wall Street lost a thousand jobs in 2012 but cash bonuses rose eight percent to $20 billion, according to an estimate released Tuesday from New York State comptroller's office. 
The average bonus was $121,900 in 2012, an increase of 9 percent from the previous year. The total pool of bonuses increased in part because there were fewer workers and in part because deferred bonuses from earlier years started to be paid out.
Profits at securities firms tripled from $7.7 billion in 2011 to $23.9 billion last year, the estimate showed.
According to DiNapoli, the rebound on Wall Street is good news for the state economy because a significant portion of tax revenues the state collects come from employees at firms like Goldman Sachs and Morgan Stanley.
"When the Street does well, over time, everyone else in the economy benefits as well," DiNapoli said.
But unlike previous downturns, the securities industry is not leading the state and city in the economic recovery: Wall Street accounted for 20 percent of state tax revenues before the crisis but only 14 percent last year, according to the comptroller's analysis. In New York City, Wall Street firms represented 12 percent of tax collections before the crisis, but only seven percent last year.
Despite the rise in profits last year, financial institutions are not employing the same number of people prior to the financial crisis in 2008. Securities firms employ 19,800 fewer workers than they did before the crash. With the disappearance of Lehman Brothers, Merrill Lynch and Bear Stearns, the industry has 10 percent fewer workers in New York City and according to the report, the industry will continue to downsize until firms come up with viable restructuring plans
"The industry continues to be in transition," DiNapoli said.   
The comptroller's analysis accounts for personal income tax trends, cash bonuses and deferred compensation for which taxes have been withheld.