The Unlived Life, Heroes of the Civil Rights Movement, "Winter Morning Walks"
Tuesday, February 26, 2013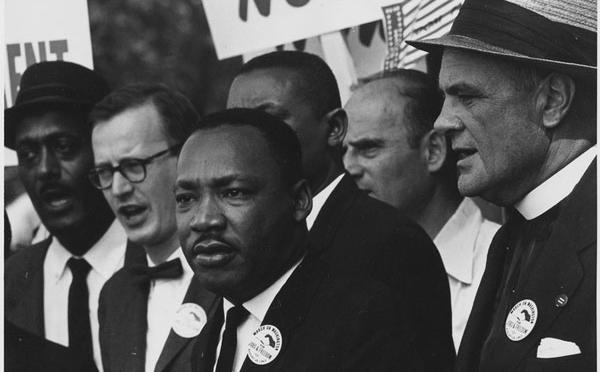 (National Archives, USIA/Wikimedia Commons)
Author and psychoanalyst Adam Phillips describes the two parallel lives we all seem to lead—the one we're actually living and the one we want to be living—and how we can reconcile the two. Historian Taylor Branch talks about the heroes of the Civil Rights Movement. Soprano Dawn Upshaw and musician and composer Maria Schneider talk about their new album, "Winter Morning Walks."

Acclaimed psychoanalyst Adam Phillips explains that all of us lead two parallel lives: the one we are actively living, and the one we feel we should have had or might someday have. In Missing Out: In Praise of the Unlived Life, he suggests that if we accept frustration as a way of outlining what we really want, satisfaction suddenly becomes possible.

In this 2013 Leonard Lopate Show interview, soprano Dawn Upshaw and composer Maria Schneider talk about their Grammy-winning recording, "Winter Morning Walks."