Automatic Federal Cuts Would Hit Sandy Aid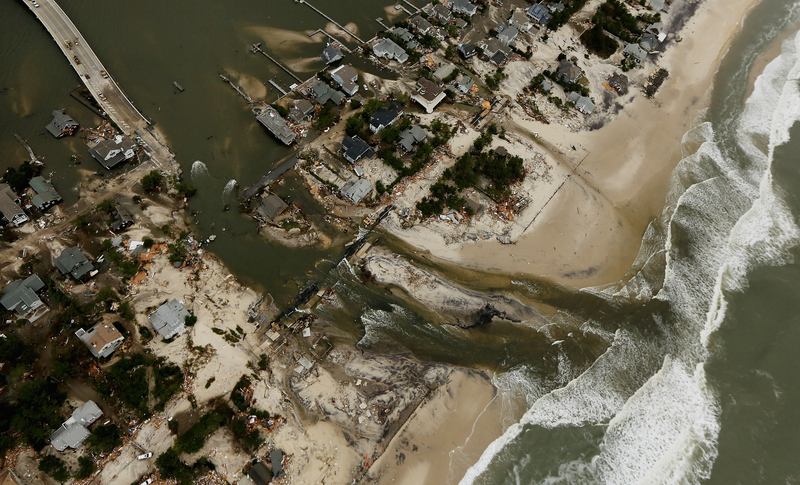 The cuts in federal spending called for by the debt ceiling deal between the Republican-controlled Congress and President Obama in 2011 are set to take effect Friday and without some last minute reprieve, the cuts will have an impact on Sandy reconstruction efforts. 
Testifying before the Senate Appropriations Committee this month, Homeland Security Secretary Janet Napolitiano warned the cuts would effect everything in her agency from cargo screening to immigration control to FEMA programs.
"It would reduce the disaster relief fund by over one billion dollars  effecting survivors  still recovering from Hurricane Sandy, the tornadoes in Tuscaloosa and Joplin and other major disasters across the nation," Napolitiano said.
Brian Turmail with the Associated General Contractors of America, a trade group, says planned cuts to the Army Corps of Engineers and the Department of Housing and Urban Development will likely make it harder for local, county and state agencies to get approval from Washington to start Sandy projects.
"The sequestration could slow down reviews for permits needed before you can begin reconstruction," Turmail said.
Turmail said the cuts of as much as 8 percent to agencies like the Army Corps of Engineers will have a greater impact because they have to be accomplished in the middle of a budget year.
"Even though we are talking about one year cuts we are really talking about imposing those cuts over a seven month time period before March 1 and the end of September," Turmail said.
Both New Jersey Governor Chris Christie and New York Governor Andrew Cuomo have included billions of dollars in expected federal Sandy aid in their state budgets. Neither office had a comment on the potential impact of their state loosing some portion of federal Sandy aid due to the so-called federal sequester.
In shore communities in both New Jersey and New York, officials say they need to repair infrastructure by Memorial Day to prevent further erosion of their local tax base.