Two Ways Sequestration Could Mess Up Our Summer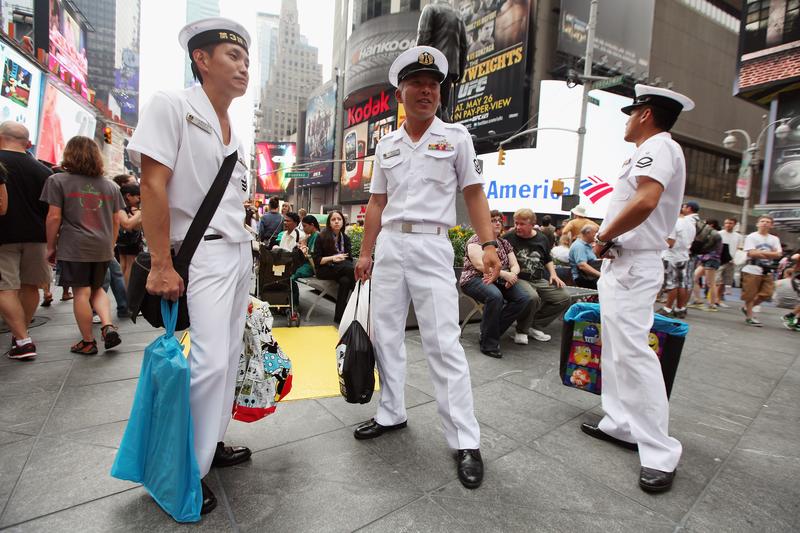 Fleet Week hasn't been cancelled. At least not yet.
The uncertain fate of the annual event, which fills New York City's streets with men in uniform, is just one small example of how the region could be affected by sequestration – the automatic spending cuts imposed by the federal government set to take effect March 1.
These were the cuts agreed upon by Congress during the 2011 debt ceiling showdown. Originally supposed to take effect January 1, 2013 (remember that whole "fiscal cliff" thing?) negotiations pushed the date back two months.
Now, if Congress fails to act again by March 1, $85 billion in automatic spending cuts will kick in. Most government agencies and programs will have their budgets cut by up to 8.2 percent.  That includes the Navy, which will be looking for savings anywhere it can. And Fleet Week might be on the chopping block.
"It is one of the things that would certainly be considered for possible alteration or possibly to be cut if sequestration were to become something that came to pass," said Lieutenant Commander Brian Badura. "But right now, we're not there yet."
Badura says they haven't come up with a contingency plan yet and are proceeding as if Fleet Week will happen as planned. He couldn't remember the last time Fleet Week got cancelled.
But sequestration would do way more than spoil a little fun. On Friday, Transportation Secretary Ray LaHood estimated that the cuts would cost his department $1 billion up front. In a region with so many airports, the impact could be significant.
Many employees can expect to be furloughed as a way for the Department of Transportation to find savings. Dan Stefko is a representative for engineers and architects at the National Air Traffic Controllers Association. He says that could mean deferred repairs on beacons and runway equipment – not necessarily dangerous, but definitely not fun for customers.
"If there's an outage they might not be able to land at say Philadelphia. If there's bad weather in Philly, they might have to divert to say, Allentown, if that's their diversion airport, then bus 'em down," Stefko said. "There's impacts – not to safety, but to convenience for sure."
A statement from the Air Traffic Controllers Association confirms that "safety will be preserved at the expense of operations around the country." That could mean cancelled flights, delays, and closures as well. These could kick in right around the beginning of the busy summer travel season.
Overall there are more than 90,000 federal employees in New York and New Jersey who could be affected by the automatic cuts. We'll find out next week if Congress can keep them from feeling the pinch – and whether we'll see any sailors this summer.
Additional audio reporting by Christine Streich