The Takeaway
Why the Allegations Against Pistorius Represent an Opportunity for South Africa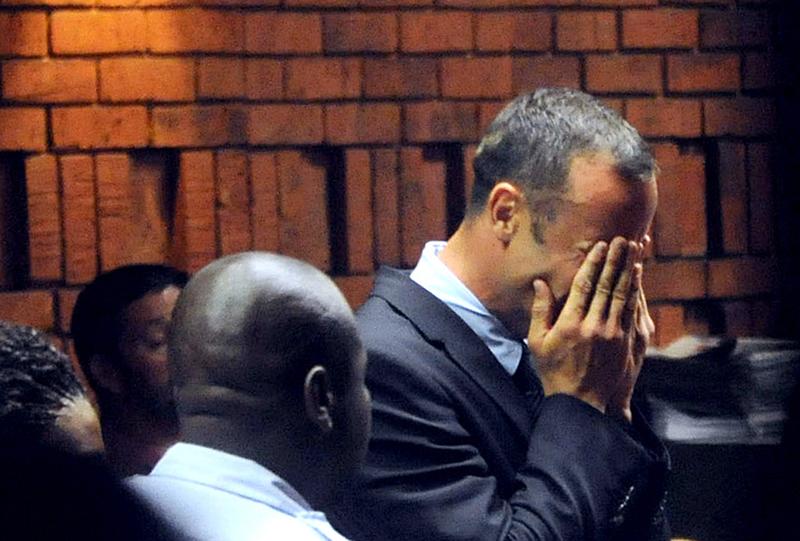 In South Africa, the drama surrounding Oscar Pistorius — the first runner with prosthetic legs to compete alongside able-bodied sprinters in the Olympics — continues. Pistorius has been charged with premeditated murder in the death of his supermodel girlfriend Reeva Steenkamp.
Pistorius's uncle Arnold told reporters this week his nephew was a gentle soul. "He looked tough and he looked the superstar and held himself in public domain," he said, "but he's actually a very, very kind, soft person."
As Pistorius's trial begins, the full picture of just what kind of person Pistorius is — and was — is still slowly emerging. As it does, those watching the story around the world are getting a vivid picture, too, of many of South Africa's biggest issues today: gun violence, domestic violence, and the difficulties of maintaining order in a country with a troubled criminal justice system.  
South African National Police Commissioner Riah Phiyega on Thursday announced the replacement of the the lead investigator in Pistorius's homicide case after the embarrassing revelation that the detective initially assigned to the case was facing seven charges of attempted murder himself.
Andre Odendaal author of "The Story of an African Game" says the country is heartbroken by Pistorius's downfall. Charlayne Hunter-Gault, a journalist who spent 16 years as a foreign correspondent based in South Africa, believes this case could provide the impetus to finally reform the country's relationship with domestic violence.