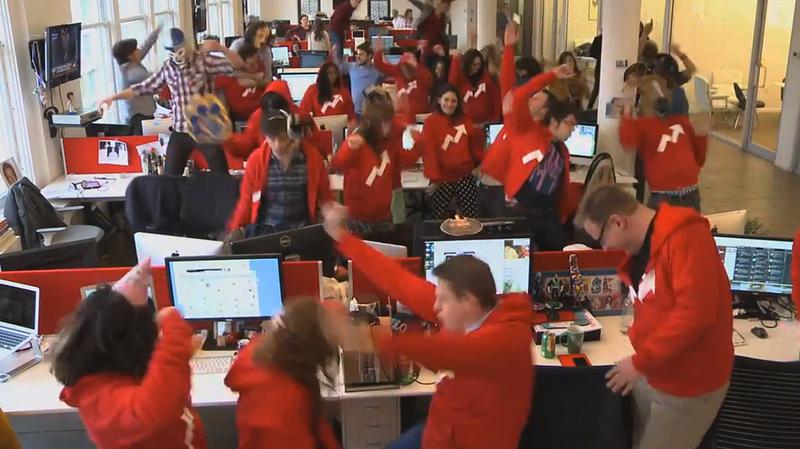 After slowing office productivity around the world, the viral video meme known as the Harlem Shake has earned a badge of old-school legitimacy. The song at the heart of the trend -- "Harlem Shake" by the Brooklyn-based producer Baauer -- hit No. 1 on this week's Billboard Hot 100 singles chart, thanks to a new tabulation formula that counts YouTube plays. (More about the change here.)
With the death of the meme being pronounced throughout the blogosphere, journalist Tamara Palmer explains the rise and fall of a viral video that began with a Feb. 2 video posted by Filthy Frank -- and then jumped the shark on the Feb. 13 edition of the Today show.
Plus, Palmer also gives us the backstory on a 30-year-old hip hop dance called The Harlem Shake that bears little resemblance to the one dominating cubicle screens at the moment.
The University of Texas at Austin does the Harlem Shake
The Today show kills the Harlem Shake
Harlem reacts to the Harlem Shake