Deadly Topography: The Staten Island Neighborhood Where 11 Died During Sandy
The stories that people tell about fleeing from Sandy's surge in one section of Staten Island's Eastern Shore all sound alike: the water came all at once, and gave little advance notice.
"It happened so fast that we just had to get up the stairs and tell everybody else that we were flooding, because they didn't even know," said Kristina Zakarya, who was getting ready to watch a movie on the ground floor of her mother's house in Midland Beach.
A friend who was with her, Nick Duggan, added: "I had a sweatshirt, my shoes and my wallet and my phone, and I only grabbed my wallet and my phone."
A few blocks away, on Quincy Street in an adjoining neighborhood known as Ocean Breeze, Mike Taurozzi got a phone call from a neighbor warning him to move his car to higher ground.
"By the time I came back down," he recalled, "it was already a foot and a half, just from moving the car."
These people all stayed until the last minute. They were disobeying Mayor Michael Bloomberg's order to evacuate Zone A areas. Many of them say they were worried about their houses getting looted, which happened when people evacuated for Tropical Storm Irene in 2011.
But not everybody who stayed behind got away: Some 11 people drowned in or near their homes in Midland Beach, Ocean Breeze and part of Dongan Hills. Two children—2-year-old Brendan Moore and his 4-year-old brother Connor—also drowned at the edge of this area, after the SUV their mother was driving stalled and flood waters overcame them.
The square mile bounded by Midland Avenue, Father Capodanno Boulevard, Seaview Avenue and Hylan Boulevard turned out to be the most dangerous place to be in New York City the night of Sandy, in terms of deaths.
It also is a topographical "bowl": the streets are several feet below Father Capodanno Boulevard, the thoroughfare that separates the neighborhood from the Atlantic Ocean.
Sandy brought with it an exceptionally high storm tide that reached almost 14 feet at Manhattan's Battery. But it was a relatively slow-moving storm, and the water level rose gradually.
Phil Orton, a research scientist at Stevens Institute of Technology in Hoboken, analyzed U.S. Geological Survey data and found that even at the peak of the storm, the water at the edge of Staten Island rose by just about 2 feet an hour.
But that surge would not have reached the streets of Midland Beach until after the water exceeded the level of Father Capodanno Boulevard. Only when the water overtopped the boulevard, as it did at about 6:30 p.m. Oct. 29—the night of Sandy—would people notice it. And, while it is difficult to know exactly what led to any individual victim's death, the rush of water appears to have caught people off guard.
"Then you have a whole ocean pouring into your neighborhood in minutes," Orton said,  "and it can be much more dangerous."
If you are having trouble imagining what happened, take a heavy mixing bowl from your kitchen and put it in your bathtub. Fill up the bathtub while holding down the bowl, so it doesn't float away. The water rises gradually outside the bowl, while the inside stays dry. But once the water level reaches the lip, it will come rushing into the bowl.
The area was once wetlands that has been gradually populated over the past century, according to Alan Benimoff, a lecturer at College of Staten Island.
"People used to come down here from the hills and so forth and use their beach cottages in the summer," he said. "Obviously what has happened here, a lot of these cottages were turned into year-round homes."
Now about 2,000 homes are located in the square mile area, spread among the remnants of those older wetlands and the Staten Island Blue Belt, a natural storm drainage system developed by the city's Department of Environmental Protection.
Long-time residents say, back in the 1950s, Father Capodanno Boulevard (then called Seaside Boulevard, and later named after a chaplain killed in Vietnam) was bulked up along with the beach. Benimoff said the neighborhood was flooded by more minor storms before that happened.
Some residents are questioning whether anyone should live in a neighborhood as vulnerable to flooding as this one. In order to rebuild above flood level, some homeowners will have to elevate their first floors by 10 feet or more up into the air. They say they would rather be bought out by the government and have their property turned into open space. But that process can be lengthy.
One of the Ocean Breeze residents who died the night of Sandy was James Rossi. He was 85, and lived next door to Mike Taurozzi.  
"I don't know why he stayed. I don't know what the story was. But he told us he was leaving. He actually moved his car," Taurozzi said. "At his age, I don't think he had much of a chance, honestly. The current was going directly for his house."
Share: If you lived in this neighborhood, would you stay? If your home was destroyed, would you rebuild? Let us know in the comments below.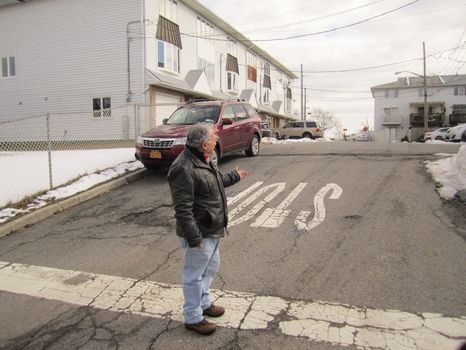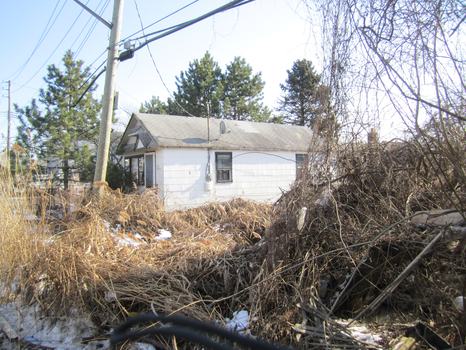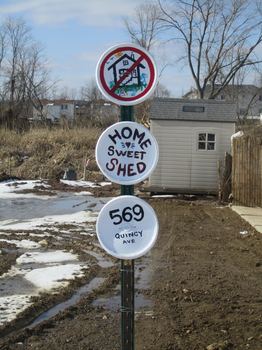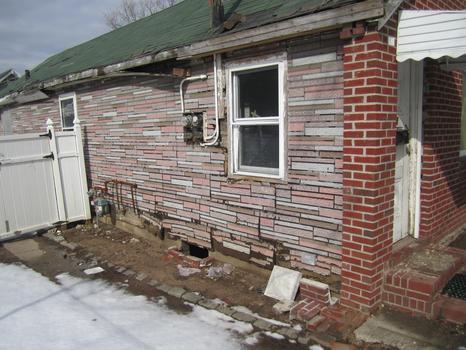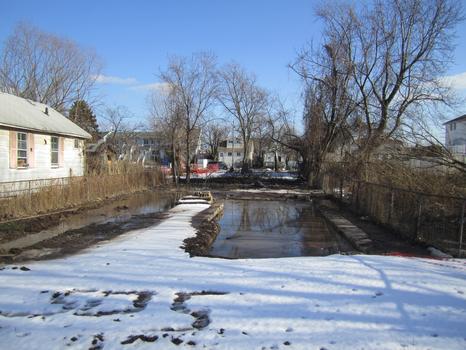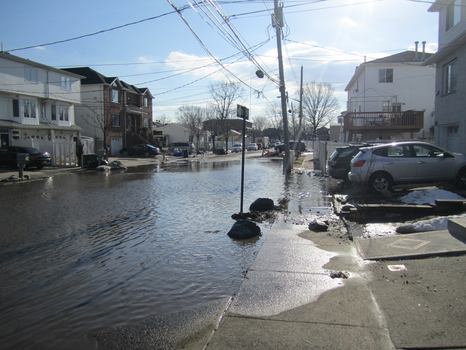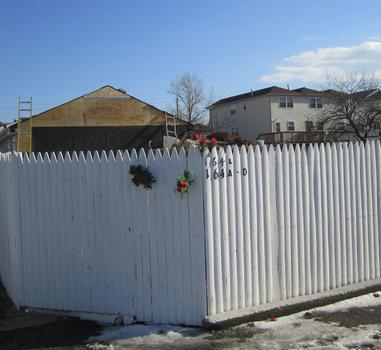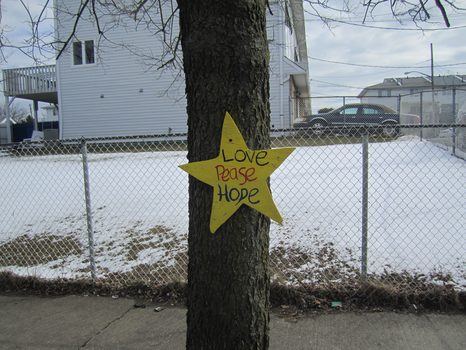 of