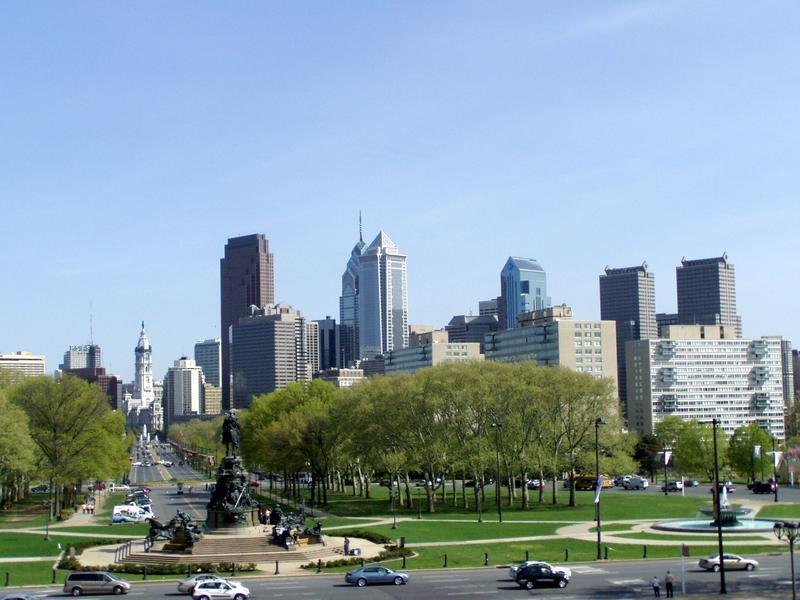 As Detroit grapples with financial instability, what lessons can the Michigan metropolis learn from other American cities that have dealt with insolvency?
In 1978, Cleveland owed six banks a total of $15 million, and defaulted on its debts. At the same time, New York City teetered on the brink of bankruptcy. Both cities have managed to emerge from their financial woes, as has the city of Philadelphia, which hit rock-bottom in 1991.
Beset by a declining tax base, sky-high union contracts, and rampant financial mismanagement, the City of Brotherly Love barely escaped bankruptcy in the early 1990s. Dave Davies, senior reporter for WHYY, has covered Philadelphia government for decades. 
By the late 1980s, Davies explains, Philadelphia "had a manufacturing base that had largely left for the South and overseas, and the middle class left for the suburbs." The city faced a declining tax base and a dismal economy, so much so that "by the early nineties," Davies says, Philadelphia "was a nightmare."
"The political reality was that Philadelphia was not going to be rescued by the taxpayers of Pennsylvania," Davies continues. "There was a long-term deterioration in a lot of communities, there was more crime, but there was also a sense that the city was just beginning to not function."
The election of Ed Rendell to Mayor in 1992 helped usher in the city's transformation. Rendell "did a lot to try and bring middle class folks back to the city," Davies says, "but he also brought in the most capable and politically savvy team I've ever seen in government."
Rendell's administration, Davies says, "got huge concessions from the unions," cut waste and "reduced patronage employment." The mayor himself made a major difference, but, according to Davies, "the other big factor here was luck, because starting in '92, the national economy picked up."