The Takeaway
Is Mary Jo White a Tough Cop or a Wall Street Insider?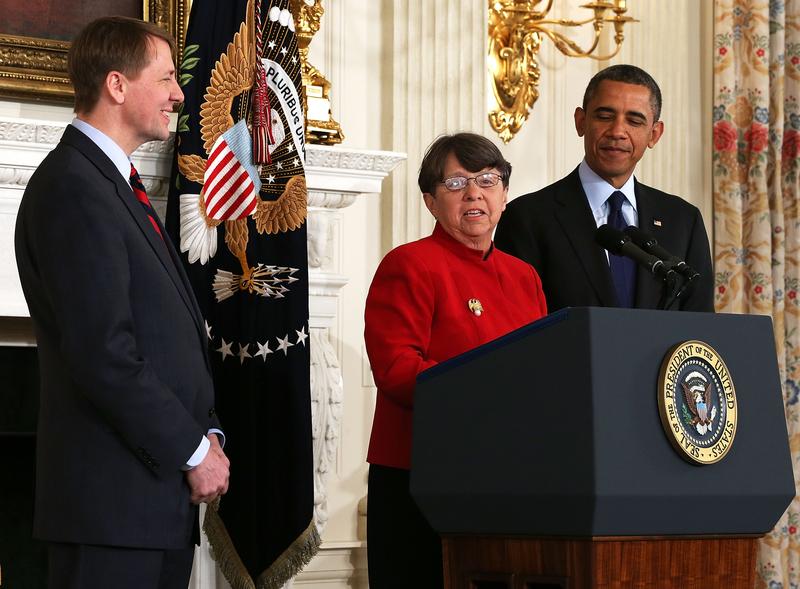 President Obama's nominee to head the Securities and Exchange Commission, Mary Jo White, continues to receive praise and criticism for her background.
By some, she's hailed as the tough prosecutor who took down John Gotti and a laundry list of most-wanted terrorists. Just last month, New York Attorney General Eric Schneiderman defended White's record on The Takeaway. "She could just stay where she is and make a lot more money," he said. "So clearly this desire for public service that she's demonstrated throughout her career that is coming to the fore again. I think the President and the people of the United States are lucky to have someone of her caliber stepping up to be the leader of the SEC."
But White has also come under fire for her connections to big banks. As a litigator at the firm Debevoise & Plimpton, White has defended a slew of Wall Street banks, occasionally in cases against the SEC.  While it's not uncommon for SEC officials to bring extensive corporate experience to their positions, some critics of White worry that the formed close professional relationships she formed in the corporate world could become a liability in her new role.
Peter Henning is a law professor at Wayne State University. Formerly, he was a Senior Attorney with the SEC's Division of Enforcement.