At Brooklyn Church, Head of NAACP Denounces Stop and Frisk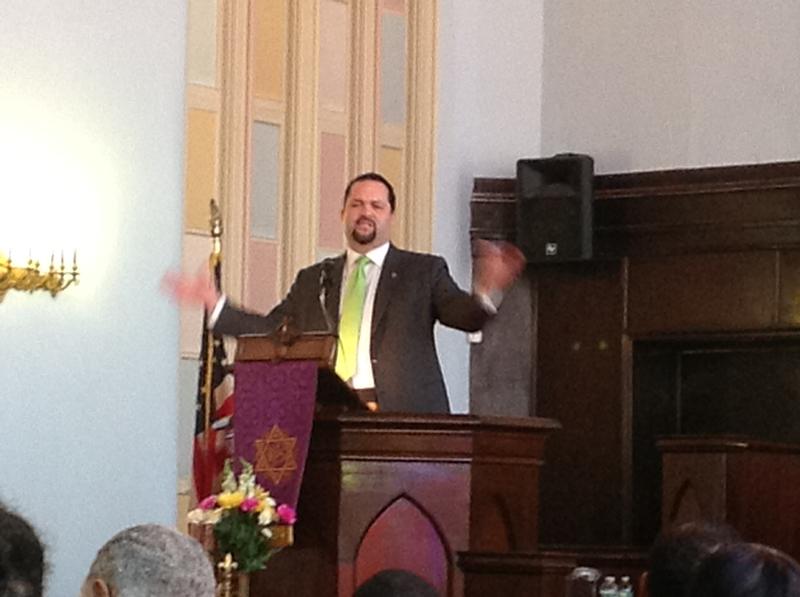 The Mayor's recent pledge to stop holding people in jail overnight after they've been caught with small amounts of marijuana has done little to appease pastors and civil rights activists who feel black and latino men are unjustly harassed by police.
At the Nazarene Congregational Church Sunday, the head of the NAACP, Benjamin Jealous devoted his sermon to denouncing New York City police commissioner Ray Kelly and Mayor Michael Bloomberg for continuing to defend the controversial police tactic known as stop and frisk.  Jealous accused the mayor of squandering valuable resources on stop and frisk, "Its thesis is this when you boil it down...that color and age are reasonable grounds for suspicion." 
Critics of the Mayor say stop and frisks dramatically increased during his tenure. The number of stop and frisks reached its peak in 2011 when 685,724 people were stopped according to data from the New York Civil Liberties Union. The vast majority were black and latino males.
 Jealous went on tell congregants there was no proof that crime had been reduced by the use of stop and frisk.  Instead, he said the policing strategy had made young kids fearful of police. 
"And the mayor needs to understand and finally have the courage to admit that he has been wrong for a decade," Jealous said to applause.
The sermon rang true for many congregants who said they had either been stopped and frisked themselves or knew somebody who had been. Twenty-nine-year-old Lamont Carolina from Brownsville was one of those. Carolina said the Mayor's pledge to soften marijuana arrests really did not resonate with him. 

"We don't all smoke weed and we're still getting stopped so just because they're not going to hold you overnight for weed for possession of marijuana doesn't mean things are going to get better," said Carolina.

Carolina said he had just been stopped by police the previous night. Another congregant said he was very much against drugs and felt like anyone caught with marijuana should face the full consequences.

A spokesman for the Mayor defended stop and frisk which decreased during the second half of last year after there was heightened scrutiny of certain police practices. 
"We have proven that we can drive crime to historic lows while also reducing incarceration rates by 32 percent," said spokesman John McCarthy.  
Jealous continued to urge congregants to speak out against stop and frisk and said  it would be unacceptable for the next Mayor or Police Commissioner to embrace the use of it.