Campus Fire Destroys Pratt Students' Work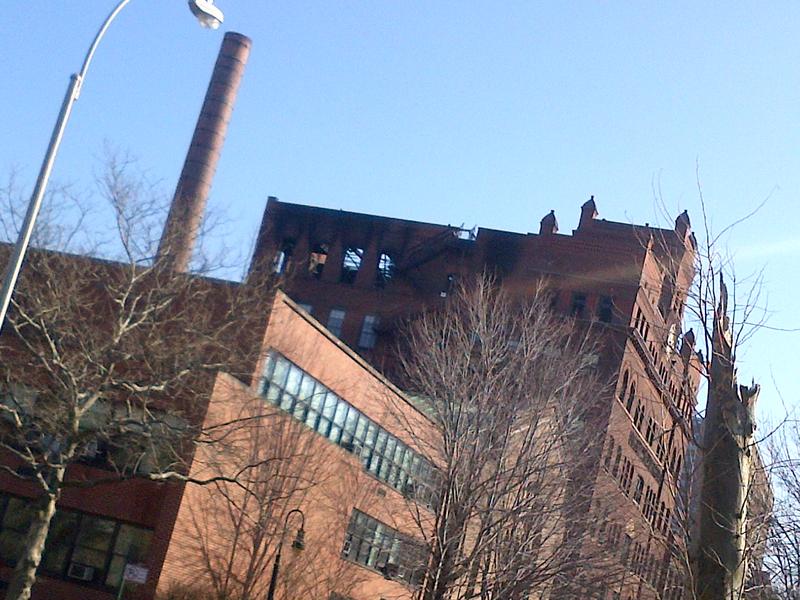 A four-alarm fire that damaged a campus building at the Pratt Institute in Brooklyn also destroyed the work of several students.
Students gathered outside the damaged building on Friday afternoon. Many of those affected by the fire were seniors whose thesis work went up in flames.

"It comes and goes—I realize the loss and then it's just, you kind of just have to deal with and move on and see where you go from there," said Brittany Halpin, a senior art student at Pratt. She said many of the students were looking forward to public shows of their work in the coming weeks.

Another senior, Sally Novak, said that, despite losing all of her work, she's already started creating new pieces.

"I started going in some of the other studios and started making art, you know," Novak said. "I'm just going to try and replicate what I lost."

For others, like Elina Ansary, there was no way to recover what the fire took from her.

"My work is based a lot on memories and personal experience, so losing all my memories and physical evidence of what I've been doing definitely has an effect on the way I think about what I do," she said.

The fire started around 2 a.m. Friday in an art studio in the Main Hall building.

Officials say they're investigating it as suspicious due to the heavy volume of fire and because the building is normally unoccupied at that hour.