Rockaway Beaches Won't Be Back to Normal for Summer: Army Corps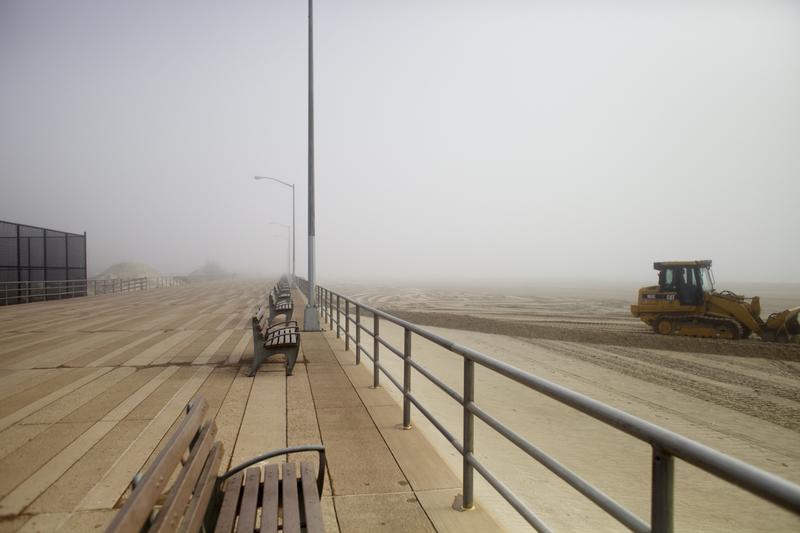 Beaches in the Rockaways may not be back to pre-Sandy conditions by the start of summer, according to an official at the Army Corps of Engineers who updated residents of the hard-hit neighborhood during a community board meeting Tuesday night.
Army Corps Project Manager Dan Falt said it plans to begin filling in 1.5 million cubic yards of sand at the start of the summer — but is still studying ways to prevent future flooding from storm surges.
"I certainly understand the concerns of citizens, they've taken a hard hit and it's scary to wonder if it's going to come back and get you," Falt told WNYC. "But we're working as fast as we can to get the sand on the beach, and it will provide a significant level of protection where I hope people can feel safe until we get to the next phase constructed."
He said flood control and emergency coastal funding was used to "fill in the potholes caused by storms," he said, but with changes put in place through the Sandy bill, the law now provides funding to "restore projects to their design level."
"So, that means we'll be able to restore the beach to original levels of the beach," Falt said, which is in excess of 1.5 million cubic yards.
For scale, Falt says, the Empire State Building could hold 1 million cubic yards of sand, and a construction dumpster holds about 30 cubic yards of sand.
Barbara Kelly has lived in the Rockaways for 35 years and attended the community board meeting Tuesday night where the Army Corps outlined its plans. She said she's not sure what the best solution is for protecting the Rockways, but she's tired of the Army Corps saying it's still developing its ideas.
"It feels like there's always a plan to make a plan to do a plan for study and then study the plan, and there's no action, and the action that they're proposing is in the future, far off, temporary, and I feel like it's a giant waste of the funds that are available," Kelly said by phone Wednesday morning.
The project is expected to take between four and six months to complete and would require closing about 1,000 square feet of beach at a time.
In 2003, Falt said the Army Corps began a study of ways to protect the Rockaways from a storm surge, but only completed 75 percent of it before it completely lost funding. He said with the Sandy bill, the Army Corps will finally complete that study.