With Housing Plan, Quinn Aligns Herself With the Middle Class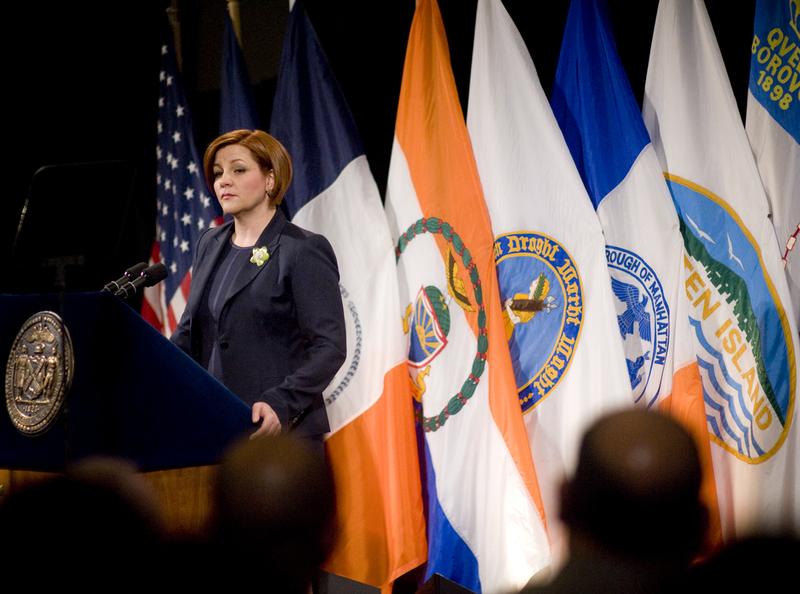 Council Speaker Christine Quinn wants middle class New Yorkers to know that she knows – they're being squeezed. As an early frontrunner in a crowded mayoral field of Democrats, Quinn used her final state of the city speech Monday to pitch herself directly to a constituency facing higher housing costs, lower wages and fewer job opportunities.
Quinn outlined a plan to build 40,000 new units of middle-income affordable apartments over the next ten years calling it, "the single biggest middle class housing program since Mitchell-Lama," an affordable housing program that was created in 1955.
"Make no mistake," Quinn warned. "This will require increased financial commitment from the city."
The Speaker's office estimates the plan will cost the city $300 million each year, with half the money coming through budget reallocations and savings, and the other half through borrowing with a cost of $9 million in debt servicing.
Quinn said her plan comes on top of the Bloomberg administration's low income housing plan, and would not take, "a single red cent" from that commitment.
But City Councilman Dan Halloran, a Queens Republican, said this type of program would ultimately lead to increased tax burdens on middle income New Yorkers, if not now, then when the money gets paid back.
"Given the fragile state of our economy right, with everything that's going on, I don't see a feasible way that we can engage in massive spending programs without hard consequences to our middle income people," said Halloran.
Other parts of the affordable housing plan would involve state legislation that would grant building owners property tax cap incentives for making more housing affordable.
The speech comes the same day her office released The Middle Class Squeeze, a report which defines "middle class" as a family of four with an income of $66k – $199K; or a single person $46,000 to $139,400.