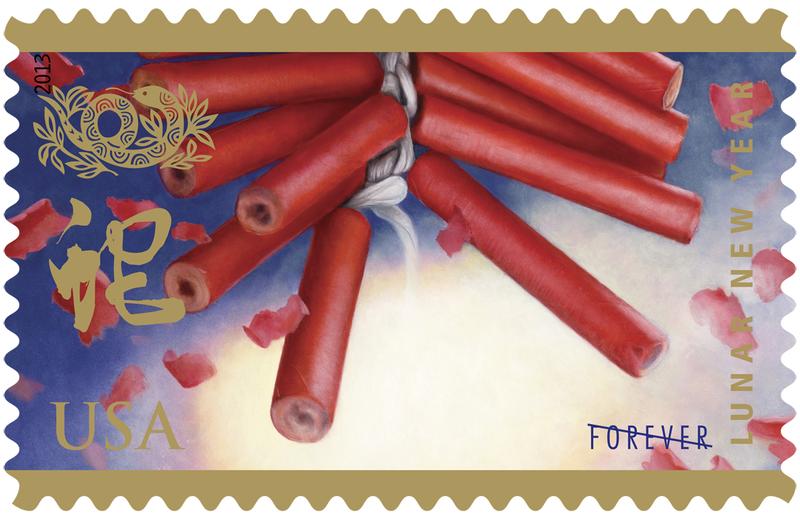 For the Chinese, this Lunar New Year marks the Year of the Snake, a creature of the Chinese Zodiac that embodies gracefulness, materialism, and intelligence.
Brooklyn-based illustrator Kam Mak's work can be seen in the Postal Service's commemorative stamp for this Chinese New Year. It's a beautiful image of fireworks, common to the Lunar New Year celebrations of Vietnam.
Kam Mak says this year he is returning to simple memories of youth and tradition, growing up in Hong Kong and New York's Chinatown, and putting aside all of the predictions of the future in thinking about the year ahead for his work and for his community.