Many Sandy Families Stay Put and Brave Blizzard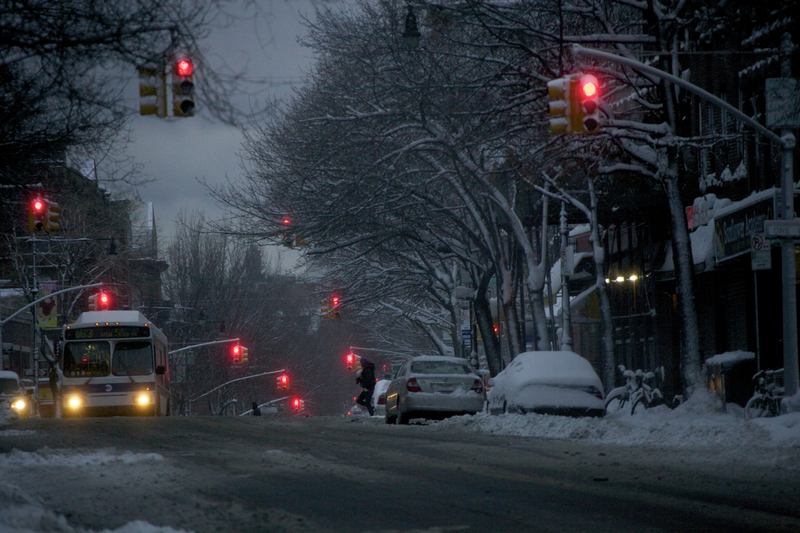 New York City officials say this weekend's snowstorm prompted 19 families, who had been toughing it out in their Sandy-damaged housing, to take the government up on its offer to provide hotel rooms. But non-profits groups say thousands more continue to make do in substandard housing.
On the Rockaway Peninsula in Queens, close to 2,000 households still lack either heat, power or hot water, according to Jessica Roff, an organizer for Occupy Sandy. She says her organization's volunteers try to discourage people from turning to dangerous improvisations like using their ovens to keep their apartment warm. 
"It is really difficult, though" she said, "when you walk in on somebody and tell them what they are doing isn't safe and they say, 'Yes, but it is the only thing I can do,' and they are willing to take the risk."
On Staten Island, the Rev. Terry Troia, executive director of the non-profit Project Hospitality, says that before the snowstorm volunteers distributed space heaters and blankets to 40 families without heat in South Beach and Oakwood Beach. She says uncertainty about the future is stalling the recovery work.
"Everybody is living in a gray area," Troia said. "There is a reticence of people to repair the houses and invest all your money if it comes out that these houses need to come down or need a much more substantial repair plan."
Relief groups and officials say that families opt to stay in storm-damaged housing for a variety of reasons, including anxiety over finding comparable affordable housing, the desire to keep kids in their regular school, proximity to a job and even easy access to a family doctor.
Seth Diamond, the New York City commissioner for Homeless Services, says that now the holiday season is over, the city has more flexibility over where it can put Sandy victims.
"We do have some ability to move families closer to where they were," he told WNYC in a telephone interview Sunday. "So a family from the Rockaways, for example, may have to have been placed in Manhattan initially because that was the only hotel room, but now we can get them closer to the airport in Queens."
Diamond says both the city and the Federal Emergency Management Agency have extended the hotel accommodations program for another two weeks. Officials say any household living without power or heat, or with a potential mold condition related to Sandy damage, should make use of the city program by dialing 311. Diamond says roughly 800 families are being put up by the city in hotels, and roughly the same number are being housed by FEMA.
So far, the Bloomberg administration says its Rapid Repairs program has restored heat, hot water and power to 17,000 families, with another 700 to go.