Just How Much Snow Will We Get?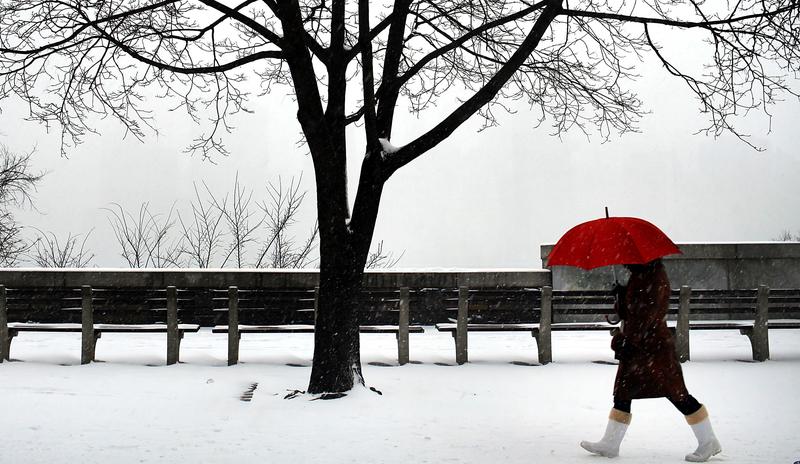 The National Weather Service has placed New York City, Long Island and Southern Westchester under a blizzard warning, in effect from 6 a.m. Friday, to 1 p.m. Saturday.
But just how much snow will the storm bring to our area? Will to storm be Snowmagedden Part Two? Initially, forecasters varied wildly in their predictions, saying New York City could either see snow, or just a wintry mix of sleet and rain.

Eric Holthaus, contributing meteorologist for the Wall Street Journal, said he preferred the European forecasting model, known as the ECMWF, to track the storm.

"That's the one that got Sandy's landfall right eight days ahead of time," he said. "That model right now is showing above a foot for New York City."

Holthaus joins WNYC's Amy Eddings to talk about why forecasts are varying so widely for this storm, and talks about what's likely to occur over the next two days.