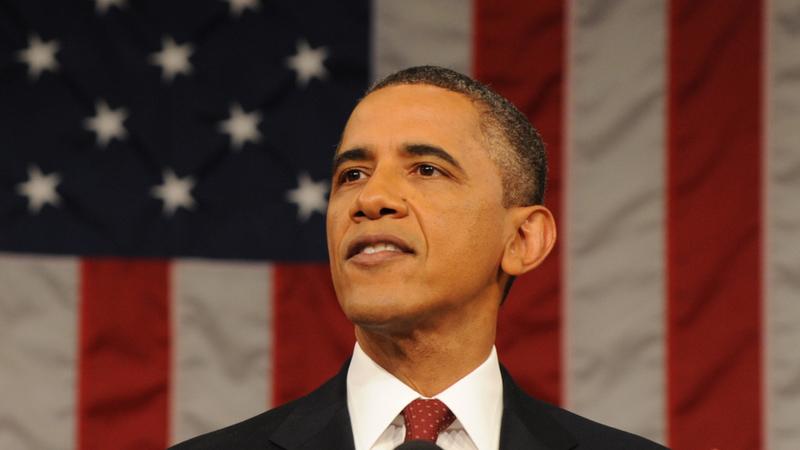 Before President Obama gives his State of the Union address this Tuesday, join Soundcheck at 8 p.m. Eastern for a live call-in special about "the state of American music." That's a big category, but we think you and our special guests are up to the task. There's a lot to talk about: Kickstarter, orchestra strikes, Auto-tune, music education funding and, of course, the Kimye baby. Think big!
Here's what we want you to do: Imagine YOU are the President of American Music and you must give your state of the union.
1. In SOTU speeches, presidents often describe the state of the union in a single word or a short phrase. How would you complete the phrase "The State of American Music is ___________." Tell us why you picked it?
2. Presidents also typically announce new policies in the SOTU. Give us one policy for American music -- proposed legislation, funding, executive orders, commitments for the future -- that you want to announce. (Make it as serious or absurd as you desire. You're the president!)
3. Presidents invite guests of honor to sit in the balcony. Whom do you invite to the presidential box?
Tell us here in the comments section, on Twitter at @Soundcheck, by email at soundcheck@wnyc.org, or leave us a voicemail us at 866.939.1612.