First of Sandy Aid Spelled Out for NY, NJ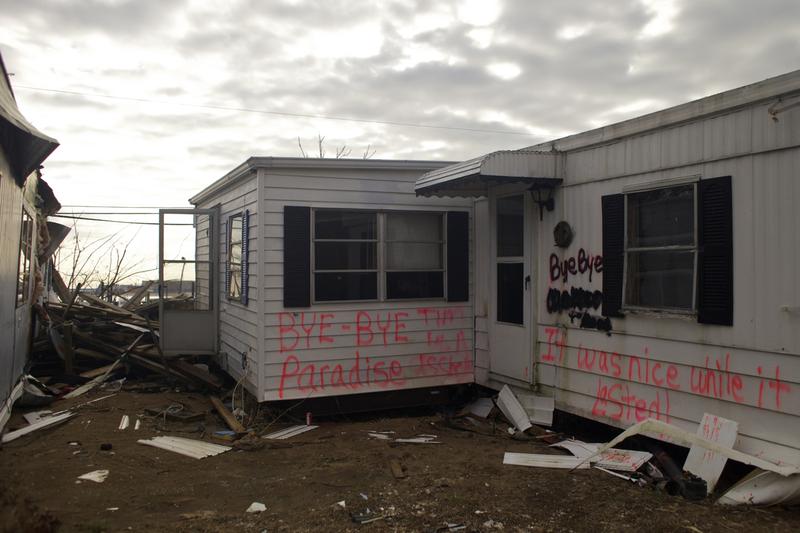 U.S. Housing Secretary Shaun Donovan, the so-called Sandy Czar, traveled to a pizza parlor on Staten Island's hard-hit eastern shore Wednesday to announce how the federal government's divvying up $5.6 billion in federal Sandy aid. It'll be split roughly equally among New Jersey, New York state, and New York City.
Mayor Michael Bloomberg described an extensive wish list of items that he'd like to spend his money on, once the federal government approves them. The city has indicated it would focus on homeowners and small businesses that sustained damage.
New York Governor Andrew Cuomo didn't spell out his plans, but talked about his plan to buy out residents in hard-hit areas.
New Jersey Governor Chris Christie said he wants to help homeowners caught short from insurance payments. "We know that a lot of our homeowners already have debt," he said. They're getting insurance monies back, but they may not be covering the entire cost of reconstructing their homes, and so we're going to have them be eligible through the Department of Community Affairs."
The aid money is being distributed as Community Block Development Grants, which give more flexibility on it can be used. Local officials' plans will need to be approved by the federal government, and Bloomberg said money will likely get to those in need by May or June.
Listen to reporter Matthew Schuerman's conversation with Amy Eddings on how the federal aid will be used in our region.