Mayor Iffy on Cuomo Sandy Buyout Proposal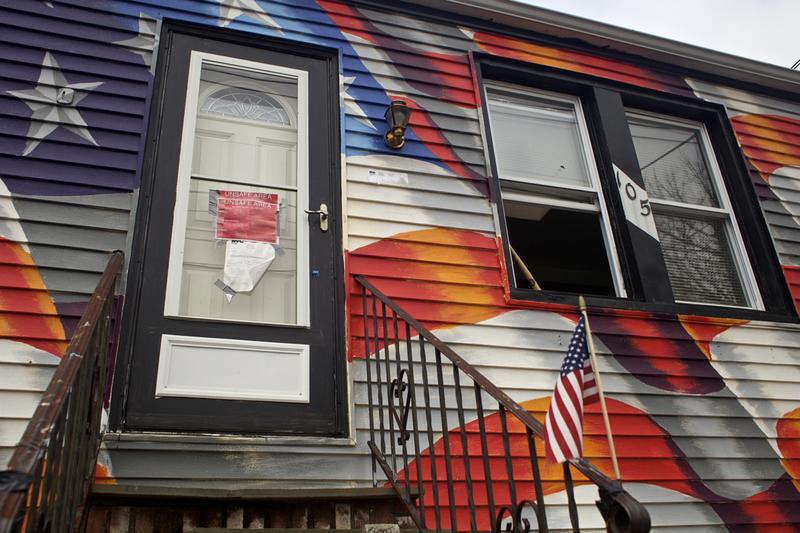 Governor Cuomo's proposal to use federal Sandy aid to buy out Sandy-damaged homes will likely need Mayor Bloomberg's assent. So far, he hasn't given it.
Homeowners like it. Staten Island politicians like it. And New York Governor Andrew Cuomo is making his proposal to buy out Sandy-damaged homeowners a central piece of his approach to rebuild the state better and smarter.
But one person whose approval is key to making the proposal reality—Mayor Michael Bloomberg—has yet to weigh in.
"Buyouts are just one of many potential mitigation strategies that the city, working closely with the communities most impacted by Sandy, will consider," a spokeswoman for the mayor, Lauren Passalacqua, said in an e-mail.
Cuomo outlined the buyout proposal in his State of the State speech last month, explaining that homeowners who do not want to rebuild could be compensated for the pre-Sandy fair market value of their homes.
"There are some parcels that Mother Nature owns. She may only visit once every few years, but she owns the parcel," he said.
The initiative, which Cuomo is calling the Recreate NY-Home Buyout Program, is similar to a long-standing effort by the Federal Emergency Management Agency, which has bought out more than 20,000 homes in disaster-prone areas over the past 20 years. Cuomo is asking the federal government to use $400 million of Sandy-related Community Development Block Grants for his own buyout program, which is meant to make it easier for homeowners to take advantage of—and would also not need any matching funds from localities the way the FEMA program does.
The New York Times first reported the $400 million figure Monday. A state official confirmed it to WNYC, though added the money also could go to rebuilding damaged homes but in ways that would withstand floods—placing them on stilts, for example.
The buyouts would be voluntary: And many people, especially on Long Island and the Rockaways, don't want to leave their neighbors, their memories—or their views. But in one section of Staten Island that gets hit regularly by floods and wildfires, Oakwood Beach, more than a hundred residents have said they're ready to move.
One homeowner, Joe Monte, doubted Cuomo's proposal could make him whole financially, but is backing it anyhow.
"This is no lottery ticket," Monte said. "I'm losing money and I really don't care, because my wife is alive and my children are alive. I can't say the same for the people up the block."
City Council Member Vincent Ignizio, who represents part of Staten Island, says in meetings, city officials have been less enthusiastic than the state about letting people get bought out.
"I think the city has legitimate concerns that they don't want to quote-unquote abandon the waterfront," he said.
Mayor Bloomberg's own policies have encouraged development of waterfront areas like Willamsburg and Coney Island—though he's also pointed out that new construction in those areas would have to comply with building regulations that are far stricter than those in effect when many of the structures damaged by the storm were built.
Passalacqua, the City Hall spokeswoman, added that the administration is also studying bringing electrical equipment out of basements onto higher floors and increasing coastal protections.
"All of these strategies are on the table, and may be used to a greater or lesser degree, depending on the neighborhood and geographic areas in question," she said.
As for the federal government, a spokesman said the Sandy task force will announce the criteria for awarding grants soon, but could not comment on the likelihood that Cuomo's proposal would be approved.
Additional reporting by Colby Hamilton.