Soundcheck
Eddie Huang and Heems: On Authenticity, Ethnicity, and Panda Sneakers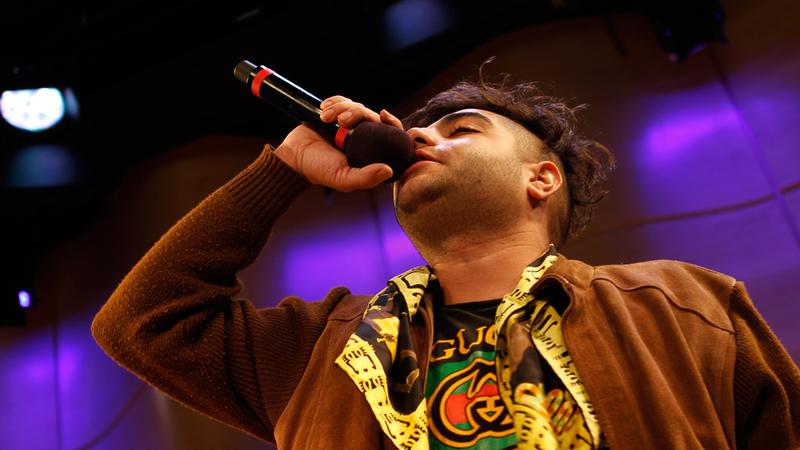 When chef, author and hip hop head Eddie Huang joined us last week in The Greene Space, he regaled us with stories from his childhood growing up as a first-generation American in Orlando -- and told us how he fell in love with hip hop. "I didn't really relate to a lot of dominant culture," says Huang. "Hip hop was my thing. It was the one thing that I saw in the matrix that I could get down with." 
In addition to discussing his enduring love of hip hop -- from Fresh Prince to Jin to newcomers like Yung Jake -- Huang is joined by former Das Racist rapper Heems (aka Himanshu Suri) for a discussion about soft power, cultural authenticity and model minority stereotypes. And, of course, we hear the story of how the two met; as Eddie explains, "I met Heems at Bonnaroo. We were smoking weed looking at his Jeremy Scott panda shoes." 
Plus, Heems performs a live set, backed up by another former Das Racist member, Dapwell (aka Ashok Kondabolu). Watch a video of the entire show in The Greene Space below.