Statue of Liberty, Ellis Island Still Closed Post-Sandy
Three months after Sandy, Liberty Island and Ellis Island are still closed and without power.
Senator Charles Schumer (D-NY) said New Yorkers need to know an end is in sight and Monday called on the Department of the Interior to release a timeline for repairs and to set a date to reopen the monuments.
"As an enduring symbol of our nation and our city, Lady Liberty cannot be allowed to languish any longer than necessary," Schumer said in a statement. "The Department of Interior has done a terrific job recovering and rebuilding after the storm, and is working hard on making the necessary repairs to Liberty Island. Providing a hard timeline of their efforts would be a significant step in the right direction in the recovery process."

Schumer noted that approximately 400 people, including concessions workers and security staff, have lost their jobs since the storm hit.

Linda Friar, a spokesperson for Liberty and Ellis islands, said officials are still waiting for additional assessments from engineers and architects who will visit this week and next.

"We're working as hard as we can and as quickly as we can," she said.

According to Friar, storm water covered 75 percent of Liberty Island and almost all of Ellis Island, flooding the electrical infrastructure, security equipment and waste systems at both islands.

A historical boiler – retired for decades – has been revived to power portions of Ellis Island, Friar said. Meanwhile, approximately one million artifacts have been moved from the island to a climate-controlled facility in Landover, Maryland for safekeeping.

At Liberty Island, generators are being used to light the statue.
Friar said the storm also destroyed the island's two docks and damaged walkways and railings there.

Congress approved the $59 million request by the National Park Service as part of the Sandy relief package last month, Friar said.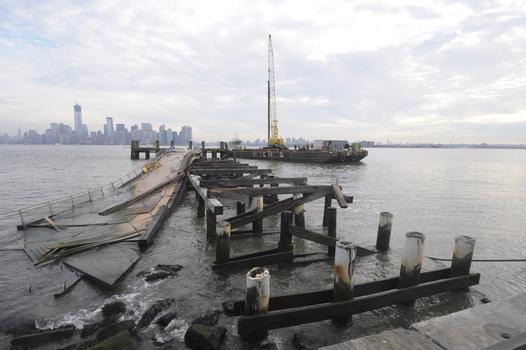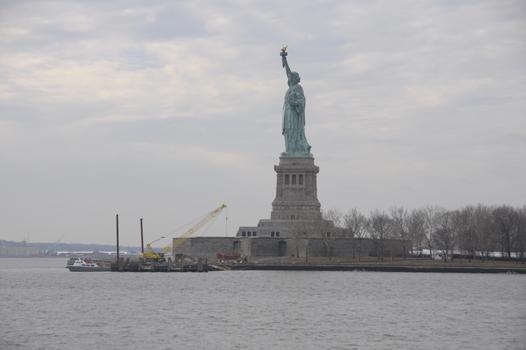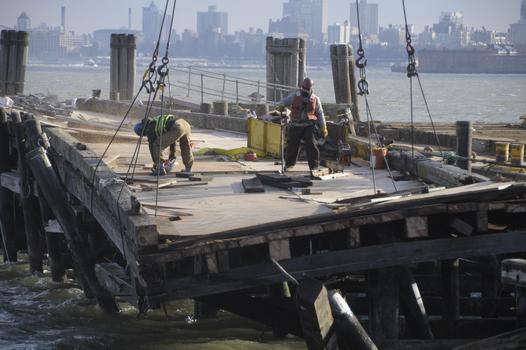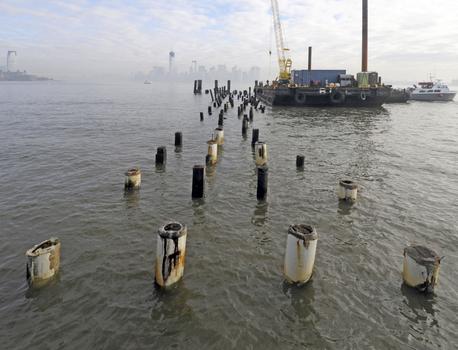 of