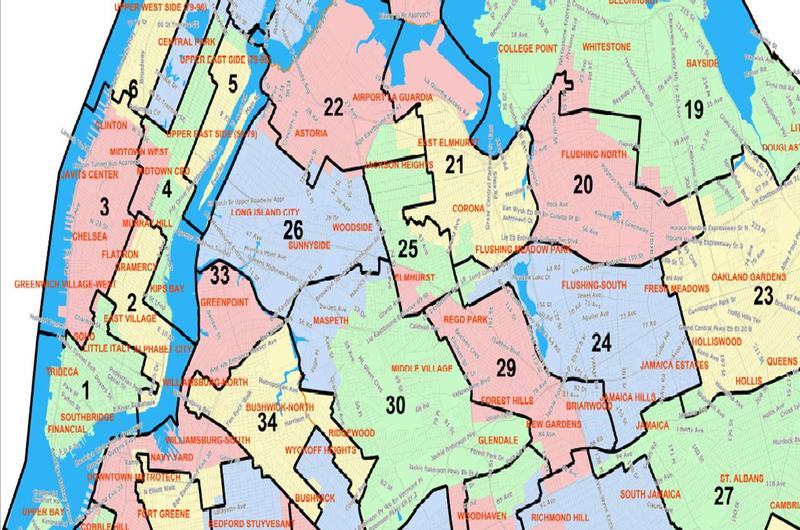 Since the most recent City Council redistricting proposal, negotiations have been taking place to further adjust the balance of power among New York City communities. In advance of Wednesday's public hearing, several experts weigh in on NYC's changing demographics and how redistricting will affect city council elections.
→ Hearing: This Wednesday, February 6th | New York Law School 6pm | More Information
Current Proposal (UPDATE: Latest proposal from 2/5/13)
 More Resources: Redistricting Commission Home | Current Proposal Maps | More Maps (PDFs)
Explore the Changing District Maps
 Map via Center for Urban Research at the Graduate Center/CUNY
The map below overlays current and proposed districts (we've centered it on WNYC's address in Hudson Square but you can explore your neighborhood too). Shift the slider to see how districts would change. Visit the CUNY mapping center for more ways to explore the data. Note that new maps will be issues this week, with slight changes expected.