Look | Elevator Time Warp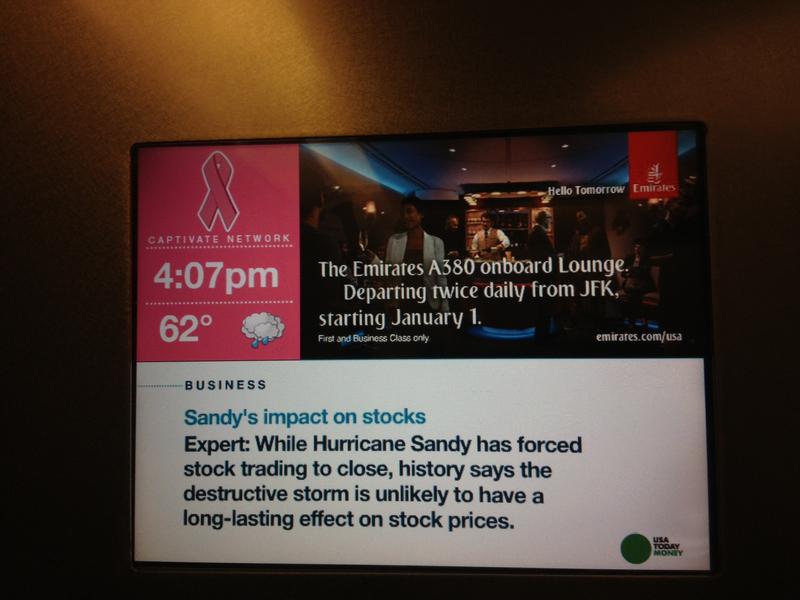 Admit it. Captivate, the video service in many elevators catches your attention. You can't not look. But as WNYC reports on recovery from Sandy at the three month mark, at least one building in the city is trapped in a Sandy time warp.
The elevator news screen at 26 Broadway is stuck on an endless loop of Sandy-related stories as the storm approached. 

Ah, the memories.
Look at some of the screenshots taken by someone who works in the building with the elevator stuck in 2012. And for more on post-Sandy Lower Manhattan recovery, tune in to Morning Edition on Monday.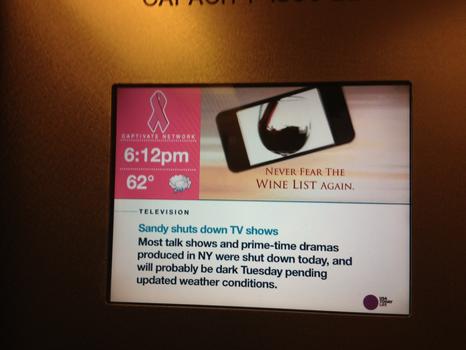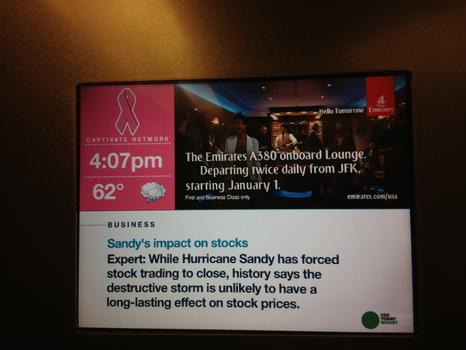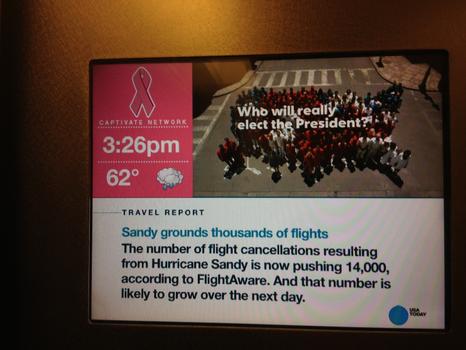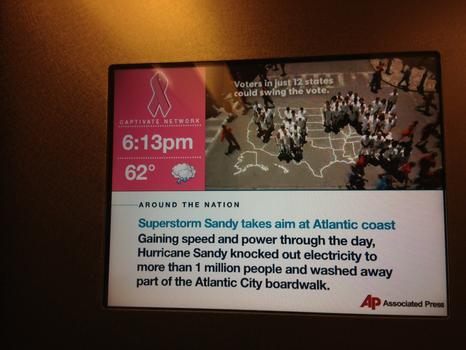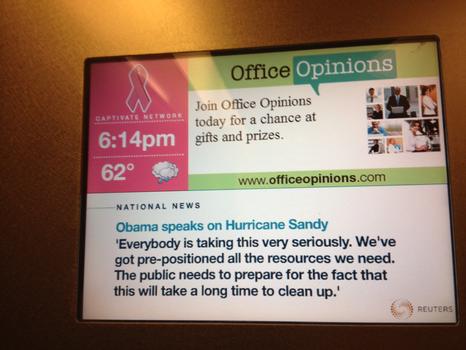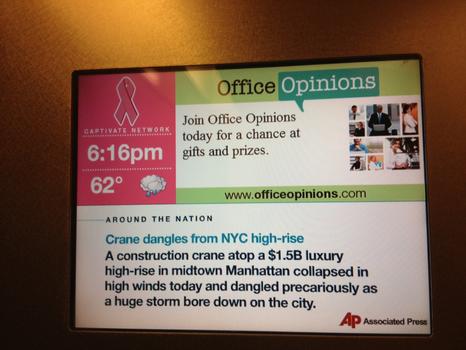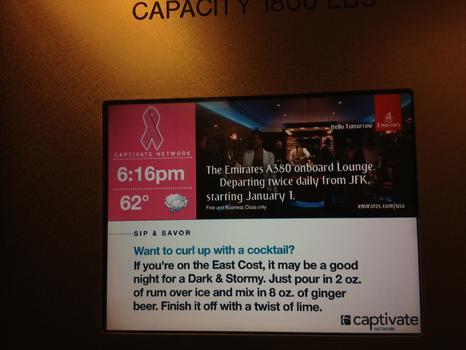 of