Soundcheck
Crime Writer Ian Rankin on Rebus, Murder and Music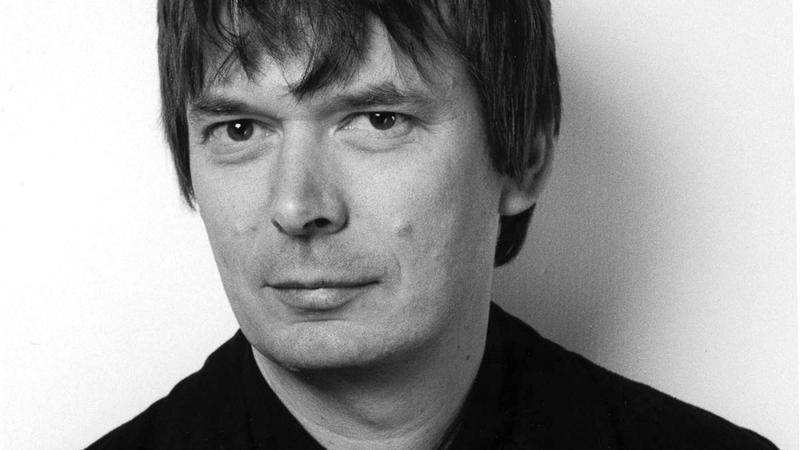 Soundcheck Writers Club is a week-long series showcasing some of our favorite interviews with novelists, writers, and musicians inspired by literature. This segment originally aired on January 28, 2013.
For the crime writer Ian Rankin, music is more than a minor detail in his best-selling novels starring Detective Inspector John Rebus. The Scottish cop's record collection continues to define a character who is still earning new fans after 18 books and a television adaptation.
"With Rebus, it's a really good shorthand," Rankin told John Schaefer. "When he goes to his record collection, if you've never read a Rebus book before, suddenly you start to get an inkling of the type of personality you're dealing with."
The grizzled blue-collar cop prefers the Stones to the Beatles ("although the Stones were the more middle-class band," Rankin noted). Rebus likes Van Morrison and Leonard Cohen ("he's a bit of a loner") and tends to listen to music by himself ("he's not a gregarious party type"). Rebus spins records at home and CDs in his car, an aging Saab. "The kind of music he listens to gives you his age ... his roots, his class, his philosophy of life all encapsulated in his record collection," Rankin said.
The latest Rebus novel takes its name -- sort of -- from a song by the late Scottish folk singer Jackie Leven.
After Leven died in 2011, Rankin was listening to his friend's music, including a track he thought was called "Standing in Another Man's Grave." It seemed like the perfect title, even after Rankin realized the song is really about "standing in another man's rain."
Rankin's "mondegreen," or misheard lyric, is recreated in the book's opening scene, as Rebus attends the funeral of a fellow cop. Standing in Another Man's Grave also is dedicated to Leven.
Here's how Rankin explained other tracks he brought to the Soundcheck studio:
John Martyn - "Solid Air"
It's such a beautiful song. It's a terrific performance. He was one of these larger-than-life figures that you would have loved to have stood at a bar with for half an hour or an hour -- just before he got dangerous.
This Mortal Coil - "Song to the Siren" (Tim Buckley cover)
It's a song that I could never grow tired of. And her voice [Elizabeth Fraser of Cocteau Twins] -- I would listen to her read her shopping list.
Elvis Costello, "Watching the Detectives"
If you're a crime writer, there's some genuinely good writing in that song. It takes you straight back to noir, it takes you straight back to Chandler and Hammett. The femme fatale is in there -- she's filing her nails while they're dragging the lake.
To hear Ian Rankin talk about Brian Eno, Django Django and other artists, stream or podcast his full interview on Soundcheck.