It's Official: de Blasio for Mayor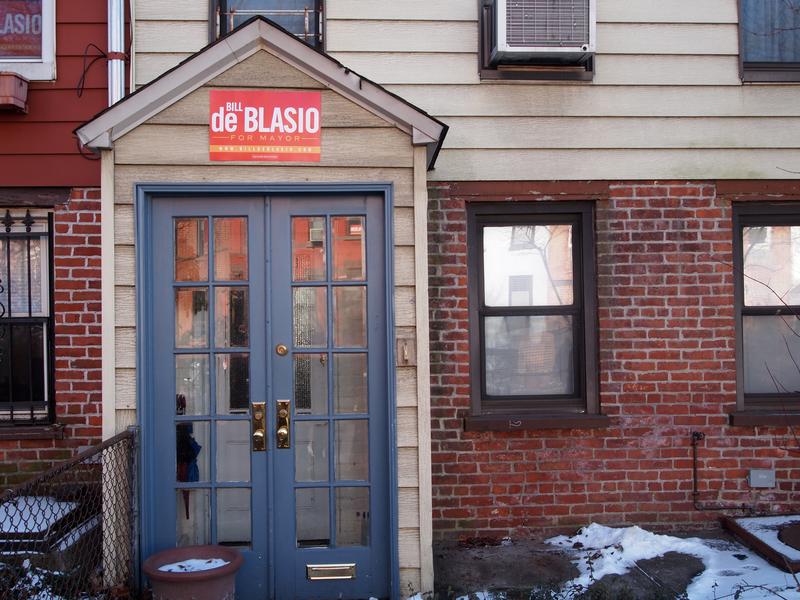 Bill de Blasio threw his hat in the mayoral ring Sunday, officially announcing his candidacy for the 2013 election before a crowd of supporters.
The public advocate was flanked by his wife, Chirlane McCray, and their son, Dante, as they stood outside their Park Slope home.
De Blasio positioned himself as a principled opponent of Mayor Bloomberg, most notably during what he called the mayor's "backroom deal" to extend term limits. In going after the mayor's record on policing, he also drew upon his personal life, alluding to the fact that his family members are African-American.
"We have a broken stop and frisk policy in this city," said De Blasio. "So many young men of color are unfairly targeted. It's not an abstraction to me. I'll state the obvious: I know it could happen to my own son."
De Blasio faces a field of possible rivals that includes Council Speaker Christine Quinn, city comptroller John Liu, and former City Comptroller Bill Thompson, as well as Republican Joe Lhota, who ran the MTA.
Although polls show Quinn is the front runner among Democrats, de Blasio argued that he was specially placed to address issues such as education.
"Never, in recent history, has a New York City mayor served while having a child in our public schools. Well I intend to rewrite that history this year," he said to cheers.
Afterward, as the crowd dissipated, one of his supporters remained: former Sex in the City star Cynthia Nixon. 
In response to a question from a reporter, Nixon said she felt strongly about a Paid Sick Leave Bill -- legislation that has not moved forward under Speaker Quinn's leadership.
"Bill supports that and Bill is fighting really hard for that," said Nixon. "And so, to me, that's a sort of split in the road, and I don't want to go with somebody who calls themself a progressive but doesn't believe in that."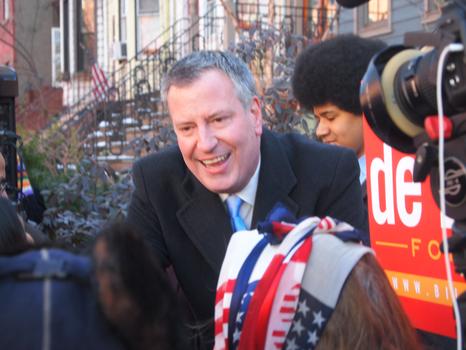 of