Commissioner Kelly Says Handguns Are the Issue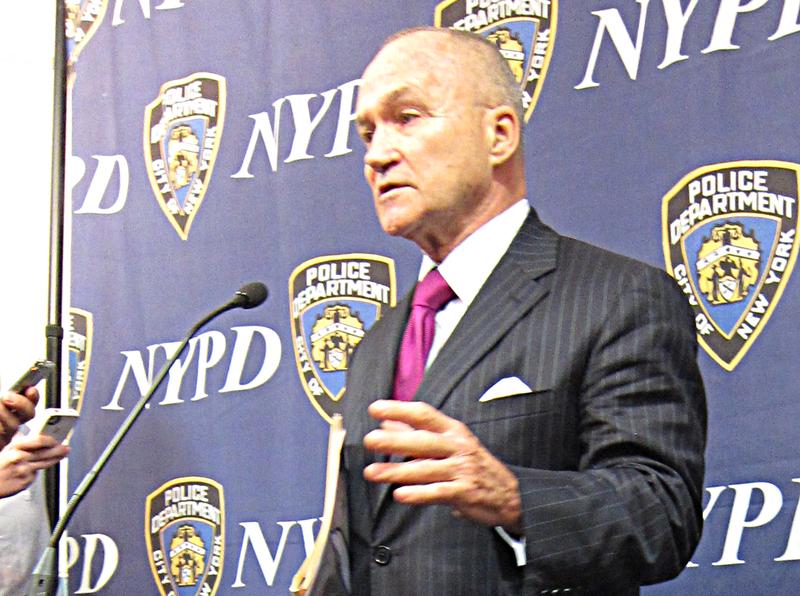 New York City Police Commissioner Ray Kelly says handguns are overwhelmingly the main problem on New York City streets when it comes to gun violence.
In an interview Sunday on CBS's "Face the Nation", Kelly said he supports an assault weapons ban, but that in New York City, "the problem is the handgun." He said 60 percent of murders in the city are committed with handguns.
   
The Police Commissioner also expressed support for universal background checks, saying, "About 6 million weapons it's estimated were sold last year without a background check. So that's significant, that's the loophole."

Kelly says the fact that 90 percent of guns confiscated by the NYPD come from out-of-state necessitates a federal response to gun control: "We need a national comprehensive strategy or we need other states to put in the very strong aggressive gun legislation which was passed under Governor Cuomo's leadership in the state legislature," he said.

Kelly also spoke about new technology the NYPD is considering that could detect the presence of a weapon by reading a certain kind of energy emitted by people.

"Everyone emits what they call terahertz radiation," Kelly said" and if that radiation is blocked by something such as a weapon you can see the outline of it."

"Face the Nation" moderator Bob Schieffer asked the commissioner if he's concerned about legal challenges to the new technology based on privacy issues.

Kelly responded, chuckling, "Oh sure this is New York! No question about it." He continued, "We understand there are Fourth Amendment issues here, so we want to get everybody on board before this goes to any widespread use. But it is encouraging."

Kelly added that testing of the terarhertz technology is imminent, saying, "We hope to be using it, at least experimentally, in the next six months."