As Cold Snap Hits, Some Sandy Victims Still Lack Heat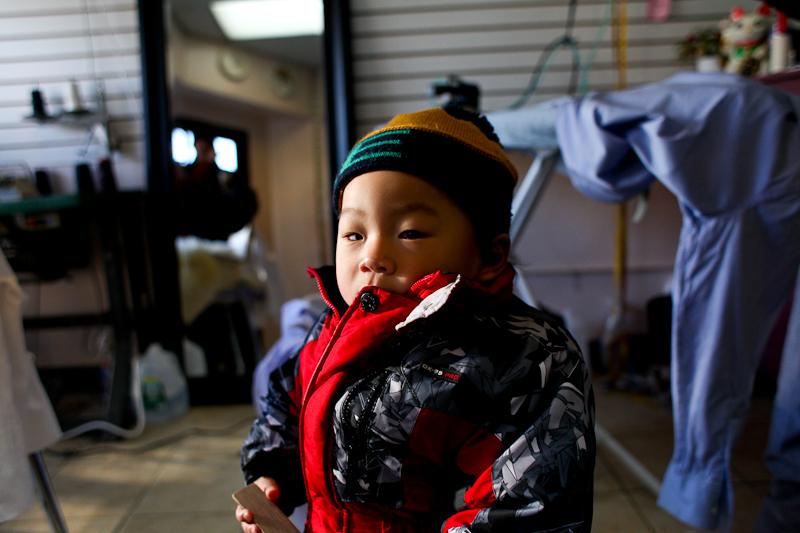 As temperatures dip many residents of the Rockaways, an area hard hit by Sandy, are among the 8,200 still without power in the aftermath of the powerful storm that tore through the seaside community.
At a bodega on 90th Street in Rockaway Louis DeCarolis, 57, grabbed a coffee to warm his chapped hands on Wednesday during what was shaping up to be the coldest week of the season. His family lives in this dust-swept stretch of Queens and his son and grandkids are living without heat.
DeCarolis said his son Randy is practically living in his kitchen so he can be near the warmth provided by the oven.
"He's piled everyone into the kitchen," DeCarolis said. "We put a sheet up over the kitchen door and we use the oven. That's where the three dogs, my ex-wife, my son, my daughter in law and both my grandkids sleep."
"It's pretty rough since Sandy hit us," he added.
Down the block is a dry cleaners, one of the few in this area. The owner, Xiao Mei Zhang, 37, and her 20-month-old son, Raymond, were bundled in quilted jackets on a recent morning. The thermometer above the door inside was stuck at 20 degrees. She could see her breath.
"It's so cold," she said. "Please, help us."
Zhang reopened the store after Christmas. Her husband buys $40 worth of gas from Flushing every morning to run a generator. And every week the landlord says power and heat will be back soon, Zhang said.
There's a CVS in a trailer nearby and a sign shop next door, and her dry cleaners remains open in what residents otherwise consider a ghost town. Many shops are shuttered.
"I don't want to stay, I want to close it, but customers they need clothes," Zhang said. "Still I need to pay bills. It drives me crazy."
Follow the white contractor vans down the street, which are fixing one house at a time, and you end up at Alex Ocasio's on 110th Street, another home without heat. Repairs aren't coming fast enough, he said. An agitated neighbor scurries out of Ocasio's apartment.
"He's coming to see if I have any heat. Nobody has any heat," Ocasio said.
Ocasio had been boiling pots of water since Sandy, but finally got electricity recently and can run several small heaters now.
The Long Island Power Authority said it can't restore power, which for some means heat, until landlords make repairs and get proper electrical certificates. New boilers are also up to the landlord.