Soundcheck
Aaron Neville Returns To His Doo-Wop Roots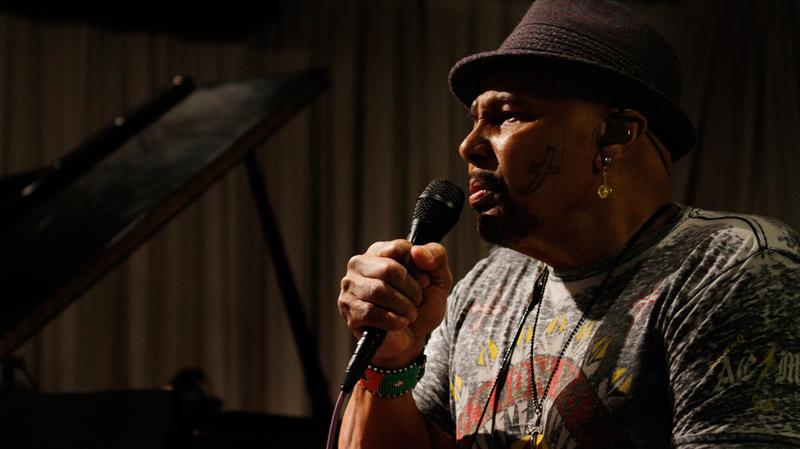 Singer Aaron Neville has been making hit records since the mid-1960s. With a silky smooth and instantly recognizable voice, Neville's specialty is New Orleans funk, but his latest album, My True Story, revisits the sound of his youth: The new collection is comprised of classic doo-wop songs, including "Be My Baby," "This Magic Moment," and "Under the Boardwalk."
Neville fondly remembers hearing these songs while growing up in the Calliope Projects in New Orleans. Doo-wop was everywhere at that time, and Neville especially couldn't escape its powers.
"My brother Art had a group that would sit out on a park bench at night and sing harmonies," Neville recalls. "They used to go around and win all the talent shows and everything, and they would run me away at first until they figured I could hold a note. Then they let me come and sing with them."
Since then, doo-wop has influenced every bit of music Neville has written. "Everything I've done over the years has some essence of doo-wop in it," he explains. "It's either the doo-wop ending or harmony lick or whatever."
The style seems to have influenced more than just Neville: Keith Richards, who co-produced the new album with Don Was, can gab about doo-wop with the best of them.
"He fit right in," Neville says about Richards. "We were talking, and it sounded like we all grew up on the same block. We started talking about the same songs. It was fun, and everybody in the studio was smiling the whole session."