Rookies Blog
Obama Speaks to "Dreamers," Rookie Response: Deferred Action is not enough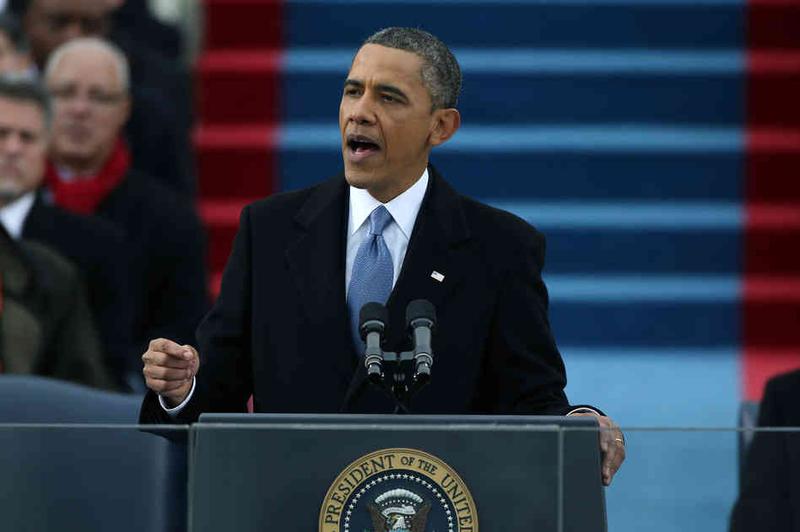 On Sunday, January 20th, President Obama was officially sworn in to his second term as president, but yesterday he shared his moment with the public at the inauguration ceremony. There were many great moments of the entire day, but Obama's speech is what most people were waiting for (that and Beyonce's singing of course)!
The one line that stuck out to me:
"Our journey is not complete until we find a better way to welcome the striving, hopeful immigrants who still see America as a land of opportunity -- until bright young students and engineers are enlisted in our workforce rather than expelled from our country." - Obama
I can relate because I just became a new citizen-- new as in last week-- but 13-years-ago I was one of the undocumented young people who are now called "Dreamers."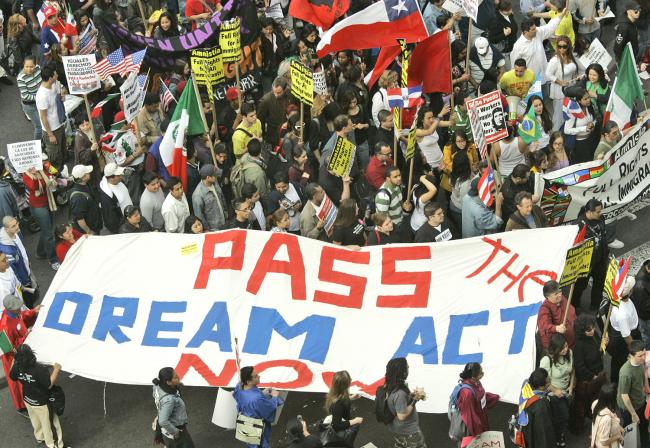 Since his first term in office Obama has promised a path to citizenship for the estimated 1.76 million undocumented immigrants, who were brought to the U.S. as children. The hope was getting the Dream Act, which is legislation that would provide conditional permanent residency to this group, if they completed two years in the military or two years at a four-year institution of higher learning, passed. But failing to do that, Obama passed Deferred Action for Childhood Arrivals on June 15, 2012.
 
There is a lot of "tricky" language around what Deferred Action is, but basically it tells immigration officers that undocumented young people are not a threat to Homeland Security.  It allows these young people to apply for a 2-year legal stay, which will allow them to work and is subject to renewal.
One of our very own Radio Rookie graduates, Sara Martinez, is a current "Dreamer" turned activist around this issue. Her parents brought her to New York from Mexico when she was one year old. I wanted to know her reaction to Obama's Deferred Action announcement. Sara took me back to the day when she found out about the bill,  
"On the day of the announcement I was in Manhattan attending a Community Organizing workshop with other community leaders from different organizations. I was there representing the New York State Youth Leadership Council (NYSYLC), an undocumented youth led organization that engages youth and adults, both locally and nationally to fight for equal access to higher education and opportunities for immigrant youth regardless of immigration status. I found out about the announcement along with them, through emails and double checking on Twitter. I felt overwhelmed with the news because I couldn't believe it at that moment."
I knew Sara planned to apply and I asked if she was at all afraid of "outing" herself as undocumented to the government. Sara responded candidly,
"I waited to see who the next president of the U.S. would be...because this policy could have been terminated. For the past four years I've been public about my undocumented status and have learned to not be afraid of outing myself to the people around me. My parents were afraid for me but supportive when I decided to be public about my status."
There are 20 Radio Rookie stories that touch on immigration, and three of those stories tackle being undocumented directly:
"My experience with Radio Rookies taught me that with every story, there is someone listening who can relate to it," Sara said.
"I'm not surprised by the impact that immigration has on NYC teens. I believe that a youth's perspective on immigration is very beneficial to this discussion because you are able to get a real and honest account of how they and their families are affected by it."

Sara has learned that, "the more public you are in the media about your status, the safer you are." I asked her if she thought Deferred Action went far enough and she told me,
"Deferred Action is not enough, it's only a temporary policy that excludes many young people because it can be granted or denied based on prosecutorial discretion. This policy stops the deportation of some youth and provides them with work authorization for two years, after that, the applicant can re-apply as long as they meet the requirements. Deferred Action for Childhood Arrivals does not put you on a path to citizenship; you cannot adjust your status after you are granted Deferred Action."
Many immigrants agree. Out of an estimated 1.4 million people who could be eligible for the program, only 407,899 undocumented young people have applied, and 13,366 of them have been rejected.
Do you agree with Sara that Deferred Action is not enough for "Dreamers?" Join the debate!