Watch Live | Cuomo Delivers Budget Address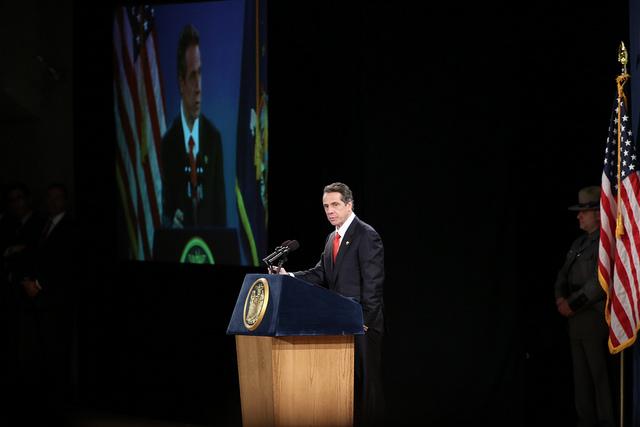 Governor Andrew Cuomo's budget address is expected to focus on school reform and upstate jobs programs and tourism.
Administration officials say the spending plan, which rings up to about $134 billion, does not include new taxes and is only about 2 percent larger that last year's budget.
The budget proposal must also deal with a deficit of more than $1 billion.