Bloomberg Unveils Design for City's First Micro-Apartment Building
Packing into a tiny space at the Museum of the City of New York, Mayor Michael Bloomberg showed off the winning design for the city's smallest apartment.
Monadnock Development, Actors Fund Housing Development Corp, and nARCHITECTS will build the city's first 55 micro-unit apartment building in Kips Bay. In July, Bloomberg launched a competition for developers to design a building with apartments no larger than 300-square feet in Manhattan.
The city's ability to adapt with the times, Bloomberg said, is what will help the city in the 21st century. "The growth rate for one- and two-person households greatly exceeds that of households with three or more people, and addressing that housing challenge requires us to think creatively and beyond our current regulations," he said.
The 10-story building located on East 27th street will feature balconettes, 10-foot ceilings and a shared roof garden. Each unit will have two zones: a toolbox, comprised of the kitchen, bathroom and storage area, and a canvas, which will serve as the living and sleeping area.
Residents for the tiny units will be selected via lottery and wait list. Forty percent of the units will be income restricted. Rents are expected to range between $940 to just shy of $1,900. Officials say market rate will be whatever the market can bear. The apartments will range between 250- to 370-sq. feet.
In July, Bloomberg said the tiny apartments were a response to the city's changing demographics, noting that 76 percent of Manhattan households are made up of two or fewer people.
New York City has 1.8 million one- and two-person households, but only one million studios and one-bedroom apartments, according to the Mayor's office.
Bloomberg said the building, which will be built on a city-owned site, will not require and changes to the building codes. Currently, regulations require new apartments be at least 400-square feet.
The mayor made the announcement at the museum, which launched a new exhibit Tuesday entitled "Making Room: New Models for Housing New Yorkers."
Have you lived in a tiny apartment? Tell us about it in the comments section, or send us a picture at pics@wnyc.org.
Correction: An earlier version of this story said the building would be in Chelsea on West 27th Street. The building will be on East 27th Street in Kips Bay.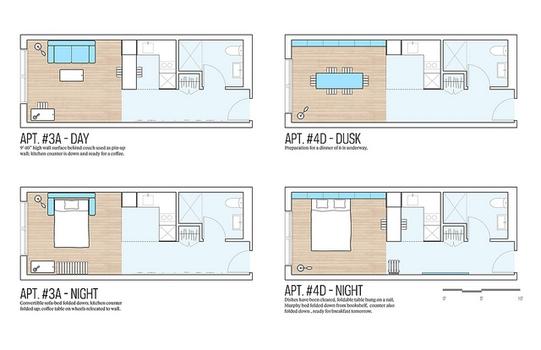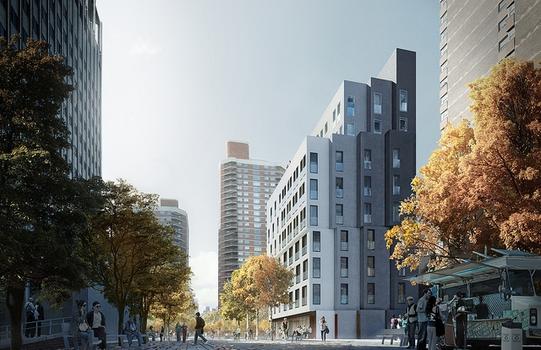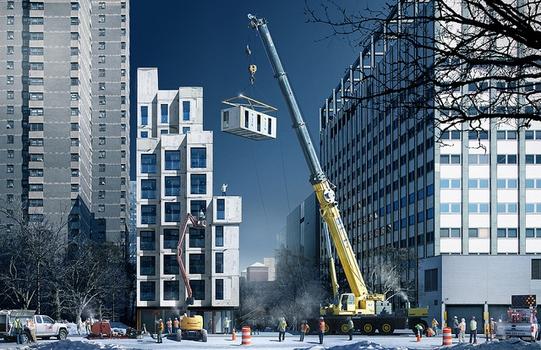 of